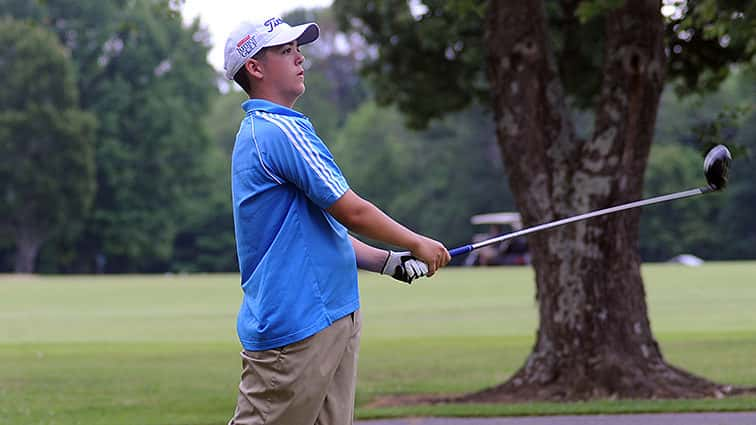 Caldwell County golfer Austin Crick shot an 11-over-par 82 and finished in a tie for fourth in the boys' 12-14 age group in Bluegrass Golf Tour Junior Series action Thursday.
He was just six shots behind the winner in that division at Kenny Perry's Country Creek Golf Course in Franklin.
Crick was 7-over on the front but carded a 4-over 39 on the back.
That tied him with Eli Stamper of Scottsville.
Alvaton's Jacob Lang claimed medalist honors with a 5-over 76.
Ben Davenport of Bowling Green was next at 79 while Grant Page of Tompkinsville was third with an 81.