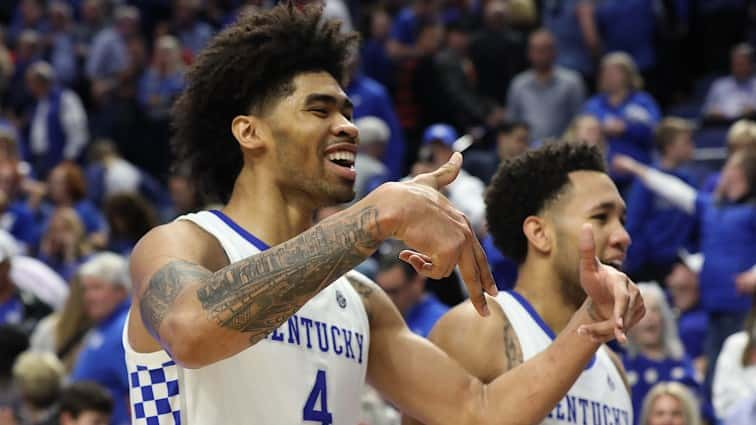 Count former Kentucky All-American Kenny Walker as one who believes Nick Richards has a chance to become a proficient NBA player.
"Nick is capable," Walker said.
Richards made dramatic improvements during his junior season and became one of the Southeastern Conference's best players.  Walker was impressed that Richards didn't let a bad fall at LSU that injured his ankle stop him from playing.
"He won't say it but that bothered," Walker said. "Teams also became aware if they did not double team him they could not stop him. He has a good bag of tricks, a good hook with either hand, a baseline jumper. He can also hit from the top of the key. He is a very good free throw shooter. He learned that he didn't have to always score. If he was drawing double teams, he would kick the ball out to guys who make shots. He's a willing passer and the NBA likes that."
So what advice would Walker have for Richards as he hopefully starts his professional career?
"My advice to Nick would be just do what he can do," Walker said. "If scoring opportunities are there, he will score. He is a willing passer, he's athletic and he has a knack for blocking shots. He has a lot of things the NBA will like. He's going to have to keep busting his butt and improving but if a team gives him a chance, I think he can find his niche at the next level."