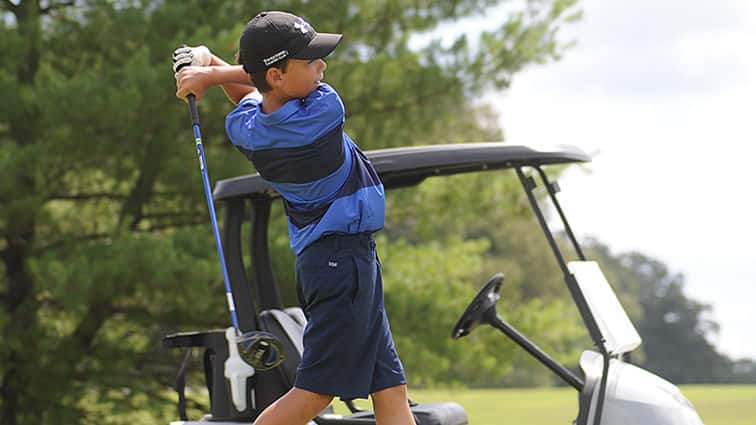 Caldwell County's Jacob McDaniels picked up another win on the golf course on Monday, taking the boys 10-and-under division at the Kentucky PGA Junior Tour Series stop at Rolling Hills Country Club in Paducah.
McDaniels shot an 8-over-par 44 in the nine-hole competition.
McDaniels will be back in action Tuesday when he plays in the Junior Red Bird Tournament at Calvert City Country Club.
In other action Monday in Paducah:
Davis Vessels of Paducah won the boys' championship division with a 6-over 78.
Jase Hampton of Pembroke won the 15-18 with a 98.
Luke Wilson of Paducah took the 14-under division by shooting a 10-over 82.
Paducah's Tyler Mueller won the 11-12 division with a nine-hole 54.
The girls' championship division was claimed by Paducah's Ellie Roof, who carded a 16-over 88.
Adeline Edwards of Paducah took the 16-18 age group with a 90.
Frankie Leigh Nicholes of Harrisburg, Ill., won the 13-15 divission with a 101.
Paducah's Anna McCall Moore won the 12-under division with a nine-hole 53.
Emlie Miller of Mayfield took the 9-under age group with a 51.
Following Monday's action, YSE spoke with McDaniels about his round and his play this summer.