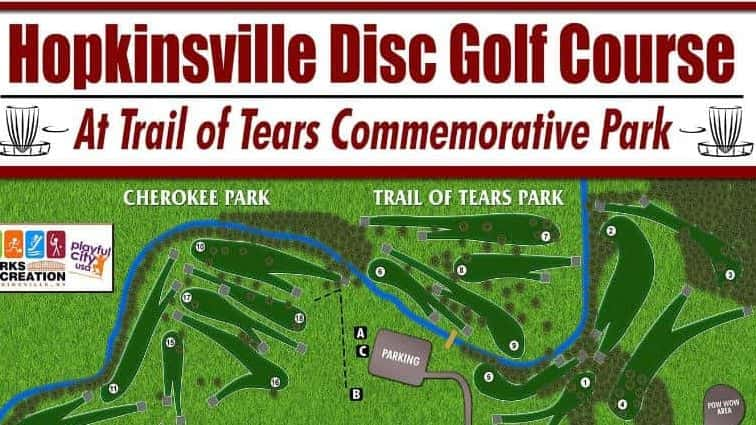 The frisbees, or should we say discs will be flying later this month in Hopkinsville. Officials with the Hopkinsville Parks and Recreation Department have announced that the 3rd Annual Disc Golf Hopkinsville Open is now a sold out event.
A total of 80 disc golfers from six states are set to take part in the event. States expected to be represented in the open are Kentucky, Georgia, Illinois, Tennessee, Indiana, and Ohio.
The Open is set for July 25th at the Trail of Tears Park.