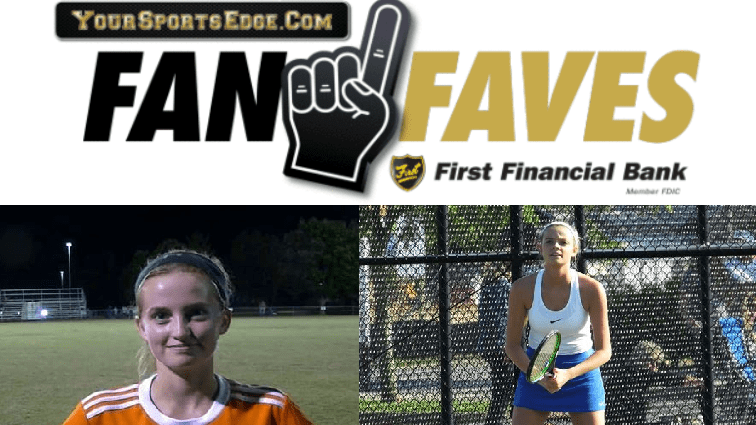 Hopkinsville High School and Caldwell County High School took the winner and runner-up positions in the 2020 YourSportsEdge.Com/First Financial Bank Girls Tennis "Fan Faves."
Hoptown's Greer Givens finished at the top of the voting list this year. Givens was set to be a part of a big year for the Hopkinsville girls' tennis team during the 2020 season. The Lady Tigers figured to the favorites to take home the regional crown at the end of the season, but COVID-19 took that opportunity away. Givens won her only match of the season 8-3 in the season opener against Union County.
Caldwell County's Belle Englebright was the runner-up in this year's voting. She would have been the heavy favorite to win the region girls' singles title for the 4th year in a row in 2020, but did not get the chance due to the pandemic. Belle Englebright, who reached the 2nd day of the state girls' tennis tournament in 2019, would also have been favored to reach that point in Lexington again this season, had the season played out to its conclusion. Belle won her only singles match of the 2020 season 6-1, 6-0.