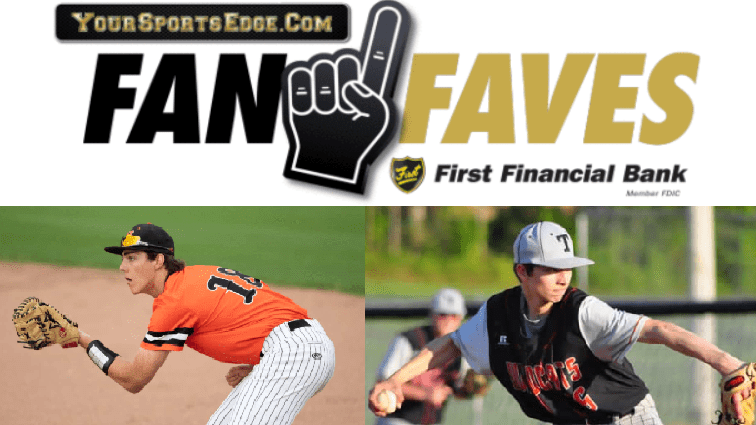 Hopkinsville High School and Trigg County High School took the winner and runner-up positions in the 2020 YourSportsEdge.Com/First Financial Bank Baseball "Fan Faves."
Hopkinsville's Layne Jorgensen finished as the top vote getter in this year's voting. Jorgensen helped lead the Tigers to a 2nd Region championship in 2019 while posting a 21-14 record. Jorgensen hit .364 with a team-high 30 runs batted in. He also went 1-1 with a save on the mound and a 2.33 earned run average.
Trigg County's Arlon Butts finished as the 2020 runner-up. Butts batted .338 with a team-best 38 runs batted in for the Wildcats in 2019. He was also 3-6 on the mound but turned in a strong 2.53 earned run average in 47 innings of work. Butts has committed to Rend Lake College.