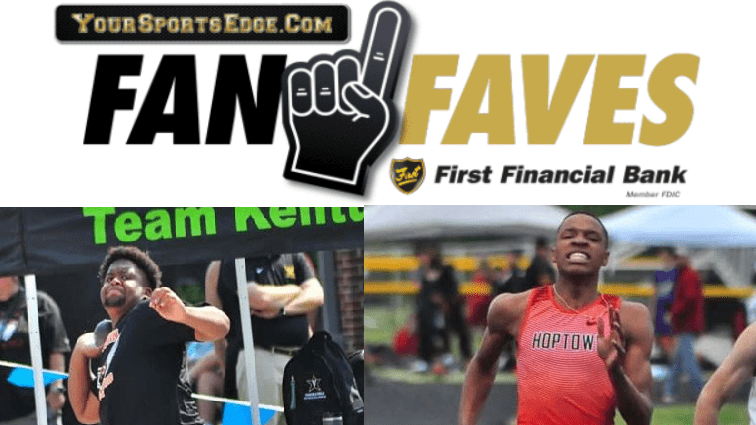 Hopkinsville High School took the both the winner and runner-up positions in the 2020 YourSportsEdge.Com/First Financial Bank Boys Track & Field "Fan Faves."
Hoptown's Keane Mumford collected the most votes in this year's Boys Track Fan Faves. Mumford was named to the Kentucky Track and Cross Country Coaches Association All-Area team last year after finishing seventh in the shot put at the state track meet, becoming the first Tiger to reach the podium at state in the event. Mumford owns the school record in both the shot put [47-3] and discus throw [136-4].
He was shooting for a throw of 50 feet this spring in the shot put before the KHSAA canceled the spring season due to the COVID-19 virus. He has signed to continue his track and field career at Tennessee State University.
Teammate Xavier Bussell finished as the runner-up in the voting. Xavier Bussell will be attending Western Kentucky University, where he will be involved with the Hilltopper track & field program. While his senior season was wiped out due to the COVID-19 pandemic, Bussell's junior year was one filled with superlatives. Bussell was named to the 2019 All-Area Track Team. Bussell set the Hopkinsville High School record in the 100-meter dash in 2019.
Bussell suffered a leg injury in the region meet and did not participate in the 2019 state track meet.