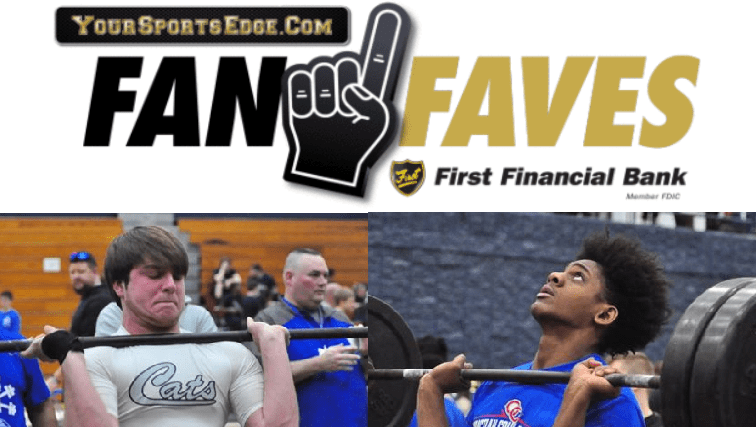 Trigg County and Christian County took the winner and runner-up positions in the 2020 YourSportsEdge.Com/First Financial Bank Powerlifting "Fan Faves."
Trigg County's Cade Bleidt finished #1 in the voting this year. Bleidt brought home a second place finish at the Kentucky State Powerlifting meet in 2019. He had a total lift of 545 pounds – 270 in the bench and 275 in the clean. Bleidt also took first place in the 175-pound class at the 2019 McCracken County Border Brawl.
Christian County's Niko Bussell finished as the runner-up in this year's voting. Bussell won the 235-pound class at the Kentucky State Powerlifting meet by 25 pounds in 2019. He totaled 530 pounds – 285 pounds in the bench press and 245 pounds in the clean.