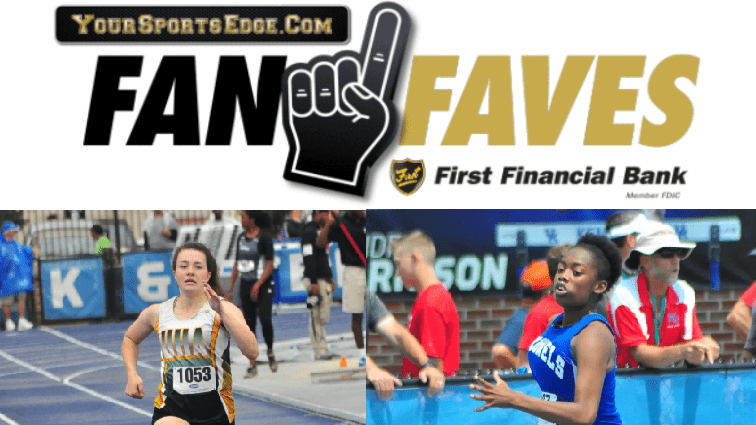 University Heights Academy and Christian County High School took the winner and runner-up positions in the 2020 YourSportsEdge.Com/First Financial Bank Girls Track & Field "Fan Faves."
UHA's Lily Hendricks finished strong to take the #1 spot in this year's voting. Another of the area's best three sport athletes, Hendricks competed in volleyball, basketball, and track & field for the Lady Blazers. Lily has been competing for the Blazers since her 8th grade year and advanced to the state outdoor meet every year in several events.
She competed in the long jump (2018-23rd), triple jump ( 2017- 20th), 400-meters (2019- 11th), 800-meter relay team (2019- 5th, 2017- 4th), and 1600-meter relay (2019-7th, 2018- 3rd, 2017- 7th, 2016- 11th).
Christian County's Eniya McGee finished as the runner-up. McGee was a three sport athlete at Christian County High School, participating in soccer, basketball, and track & field. Lost out on a chance for a big senior season on the track due to the pandemic, after being a standout on the track in 2019.