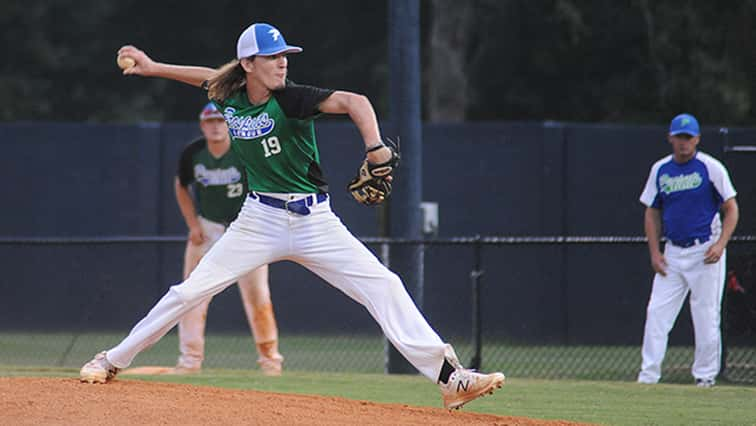 Weslee Choate had a two-run single as part of a three-run eighth, and his National team held on to beat the American squad 5-1 in the Kentucky Prospects Collegiate Baseball League game Thursday night in Paducah.
The National side never trailed after scratching out single runs in the fifth and sixth innings in what was largely a pitchers' duel.
Coy Burns drove in the first run of the game with a groundout to second.
Logan Verble singled home a run in the sixth to make it 2-0.
Jacob Pennington added a sacrifice fly in the eighth as the National team stretched its lead to 5-0.
The American squad tried to mount a two-out rally in the home half of the ninth. Grant Davis singled home a run to break up the shutout.
The American team loaded the bases to get the potential tying run to the plate, but Skyler Brown struck out the next batter to end the contest.
Trent Shelby went 2-for-4 for the National team but was the only player in the contest with more than one base hit.
The National squad outhit the American team 6-4.
Brock Anderson, the second of three hurlers for the National team, was the winning pitcher. He tossed four scoreless innings, allowing three base hits and two walks.
The National team now holds a 3-2 lead the summer series.
The Kentucky Prospects Collegiate Baseball League continues Monday night in Paducah.