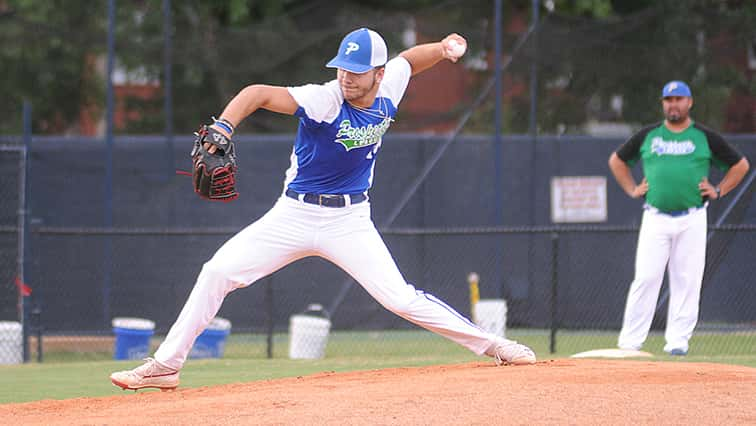 Former Caldwell County standout Gabe East improved to 3-0 on the mound, and the National team rallied from an early 3-0 deficit to defeat the American side 10-4 in the Kentucky Prospects Collegiate Baseball League.
East, now at Rend Lake College, allowed four runs on three base hits in three innings of work, but just one of those runs was earned. He struck out five and walked two as the National team kept its lead in the summer series 5-3.
A five-run third inning put the National squad in front to stay.
Tyler Wood went 3-for-4 with a pair of runs batted in for the victorious side, which banged out 13 base hits in the contest.
Missouri Baptist's Trent Shelby, a McCracken County product, was 3-for-5 and drove in a run.
Murray State's Jonah Brannon was 2-for-4 with a double and a pair of RBIs.
Meanwhile, the American team had just four base hits. Former Marshall County standout Tyler Belcher (Southeastern Illinois) had half of those, going 2-for-3 with a double and knocking in three.
The Collegiate Baseball League continues Thursday at Brooks Stadium in Paducah.