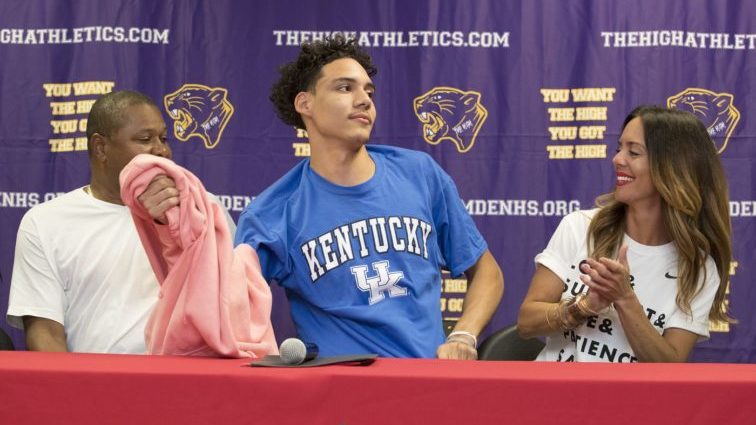 As fans continue to speculate about Kentucky's 2020-21 basketball team — and what kind of format the season might have — you don't hear a lot of talk about true freshman Lance Ware. BJ Boston and Terrence Clarke are getting most of the hype, and should. But Ware is one of three freshmen — Cam'Ron Fletcher and Isaiah Jackson are the other two — who could have a big impact on UK's success this season.
"Lance is an intangible guy. His effort and energy are great," former UK assistant coach Kenny Payne said. "He is a glue guy that teams need."
In what ways?
"He's going to fight you for every rebound," Payne said. "He is going to defend you hard. He is quick. He can rebound and push the break. He's a very good passer and ball handler."
Want more?
"He is going to do the dirty work and if that is his foundation, he will be fine," Payne said. "When all is said and done his offense is pretty good and is going to get a lot better.
"He is going to be a guy over the years at Kentucky who will make his dreams come true but do it with a hard hat mentality. He will be bring a fighting mentality and that's big for any team."