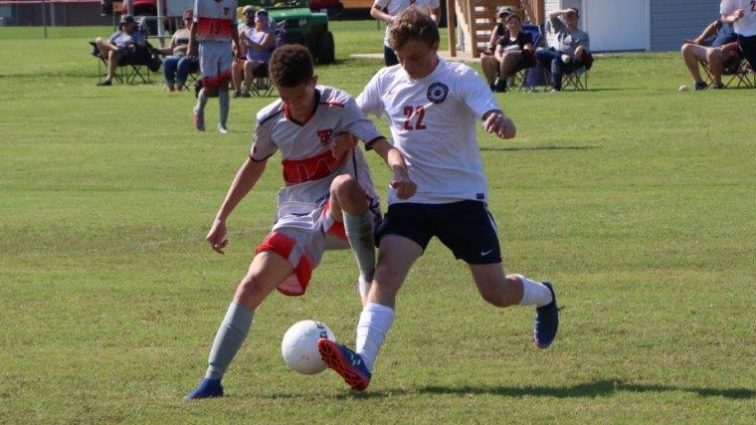 After wondering all summer long whether or not the 2020 soccer season would get underway, the Todd County Central Rebels officially got the season underway Monday morning. In the first soccer game statewide of the delayed 2020 season, the Rebels saw Grayson County rally from a 2-1 first half deficit, as the Courgars took a 5-3 win in Elkton.
Early on in the match, the Cougars seemed to control the pace. However, Grayson County could not connect on any of their three shots on the net in the first fifteen minutes, as the score remained 0-0.
The Rebels broke the ice at the 17:20 mark when Mikey Everett came down the right side of the field and passed to the middle, where he found Trey Osborne. The freshman drilled the shot into the net, giving Todd County Central the 1-0 lead.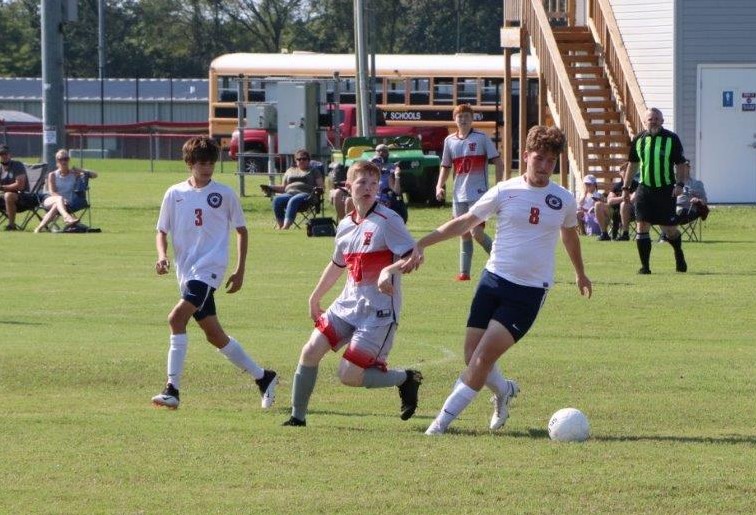 The Rebels may have been celebrating their season opening a goal a little too much, as Grayson County took the ensuing kickoff, pushed the ball down the center of the field, and scored just 30 seconds later to even things up at 1-1.
Todd Central got back to the lead at the 21:00 mark when Mikey Everett rebounded his own missed shot. Everett then passed the ball back to Luis Herrera out in front of the net, where Herrera drilled the ball into the left corner of the net, putting the Rebels up 2-1.
The score stayed that way until the final seconds of the opening half. With under 10 seconds to go, Grayson County put in a shot off a corner kick to even things up at 2-2 going into the break.
The shot right before the half seemed to swing all of the momentum over to the Cougars. Less than two minutes into the second half, the Rebels' goalie and another defender went to make a play on a high shot. As the pair made contact with one another, the ball deflected off their hands back into the net, putting Grayson County up 3-2.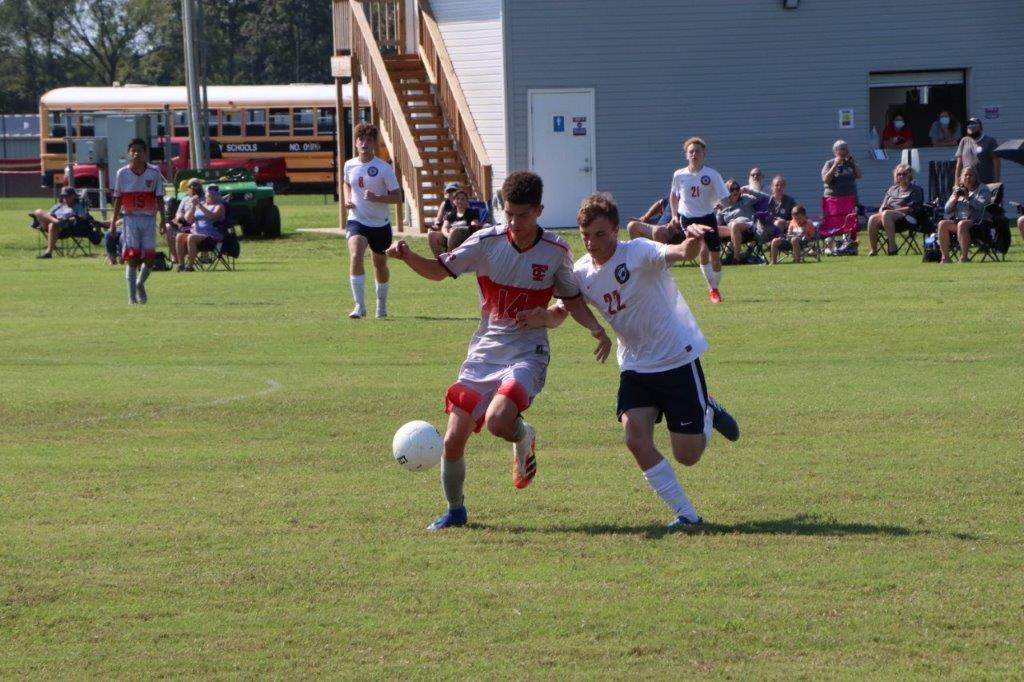 The Cougars took firm control of the match with goals at the 56:00 and the 60:30 mark to extend their lead to 5-2.
Todd Central cut the lead to 5-3 at the 66:00 mark when Herrera got his second goal of the afternoon on a direct kick from near the right front corner of the box. The Rebels tried to make their way back into the match, but could not move any closer over the final 14 minutes.
While it was a loss, the Rebels gave indication of the progress they have made since the 2019 season. Last season, Grayson County won the matchup 8-0. Additionally, the Rebels three goals was their most since a 3-3 tie against Butler County August 26, 2019.
The Rebels get right back to action Tuesday evening when they host Russellville in a girls-boys doubleheader.