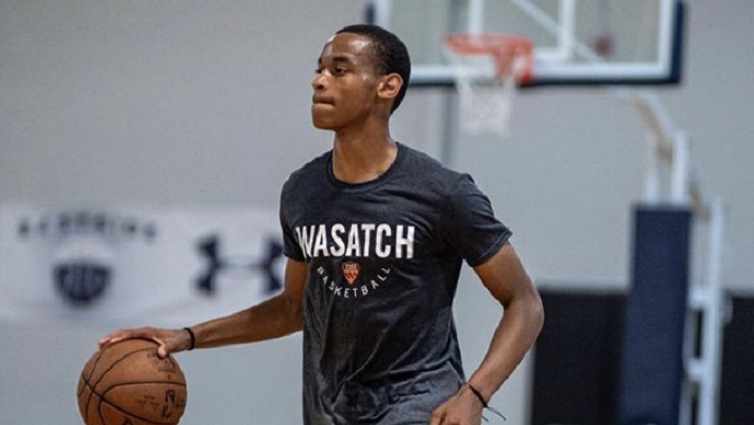 Kentucky's coaching staff made a quick but lasting impression on Seattle point guard Nolan Hickman.
"Kentucky's coaching staff is real and very unique," Hickman Jr. said on WLAP Sunday Morning Sports before he played in an AAU event in Indianapolis. "They are no joke.
"They are all about business with kids and families. Their mental state and everything, their heads are on straight. I am all-in with Kentucky."
John Calipari and staff obviously are all-in with Hickman as well. One reason is the way he controls the pace of a game equally well no matter whether it is fast or slow.
"Honestly pace is one thing that makes me unique," Hickman said. "I can control pace and determine when to go fast or go slow. Not a lot of point guards can do that.
"It feels like doing that came natural to me. I have worked on it in the gym, going through drills at different paces. So I guess I have worked on it a lot but it still feels just more natural than anything else."
Hickman is a four-star recruit even though many he feels he has five-star talent. He's a top 35 player in some rankings but only top 75 in others.
"Honestly people doubt me all the time. If they are gunning for me know because I committed to Kentucky, I love it," Hickman said.
He says all Kentucky fans have done is "show me love" on social media by following his accounts and competing on photos.
"I like it," Hickman said.
He felt the same way almost immediately after getting the Kentucky scholarship offer.
"I felt like I was really needed and wanted. Just a no-brainer for me," Hickman said. "Kentucky is the highest of the high."