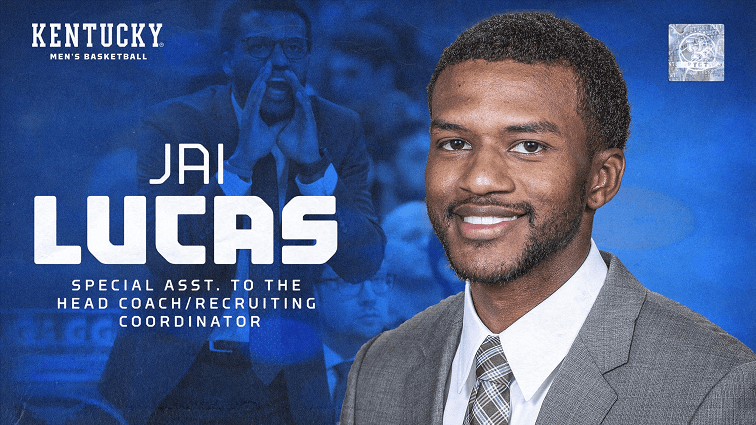 New Kentucky basketball recruiting coordinator Jai Lucas is 31 years old — or 23 years younger than former UK assistant coach Kenny Payne and 30 years younger than UK head coach John Calipari. He's even eight years younger than UK assistant Joel Justus, the youngest coach on Calipari's staff until Lucas' hiring.
Lucas hopes he might be able to identify in different ways with players from what Payne did before his departure or current UK coaches still do.
"I think they've done a good job of building relationships with the players even with the age difference. I know that was a big thing just hearing how people talk about coach Payne and what he was really good at," Lucas said.
"I feel like that's something that I'm really good at. With me playing at a similar level -– Kentucky is at a different level than a lot of places -– but playing at a similar level, being highly recruited, being a McDonald's All-American, understanding some of the pressures that come with that stuff, playing professionally, being in an NBA training camp, and growing up in NBA locker rooms and being around those experiences, it's good perspective that I can give them of, 'Hey, I know what you're going through. I know what you're thinking right now. Let this go. Let that go. Do this. Think about that.'
"I think that the bigger thing is that I'm still not too far removed from playing and being closer to where they were. I think that's something that I have that I can bring to the program."