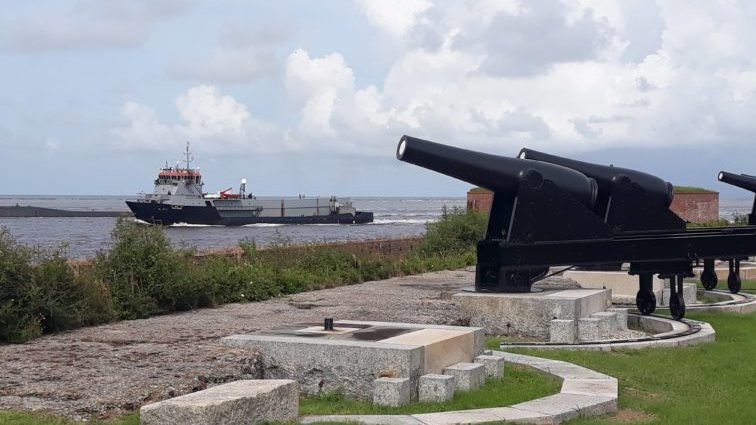 I still cannot remember who suggested that we should take a drive to Amelia Island during our visit to St. Augustine but I am sure glad we took his/her advice. First, driving north on AIA was really scenic most of the way and getting to drive along the Atlantic Ocean is hard to beat.
We opted to take the St. Johns River Ferry — something I had never done before. It connects AIA between Mayport Village and Fort George Island and for $7 is a pleasant five-minute or so trip across St. Johns River. Cost is only $6 per car and getting to see all the dolphins we did made that more than worthwhile.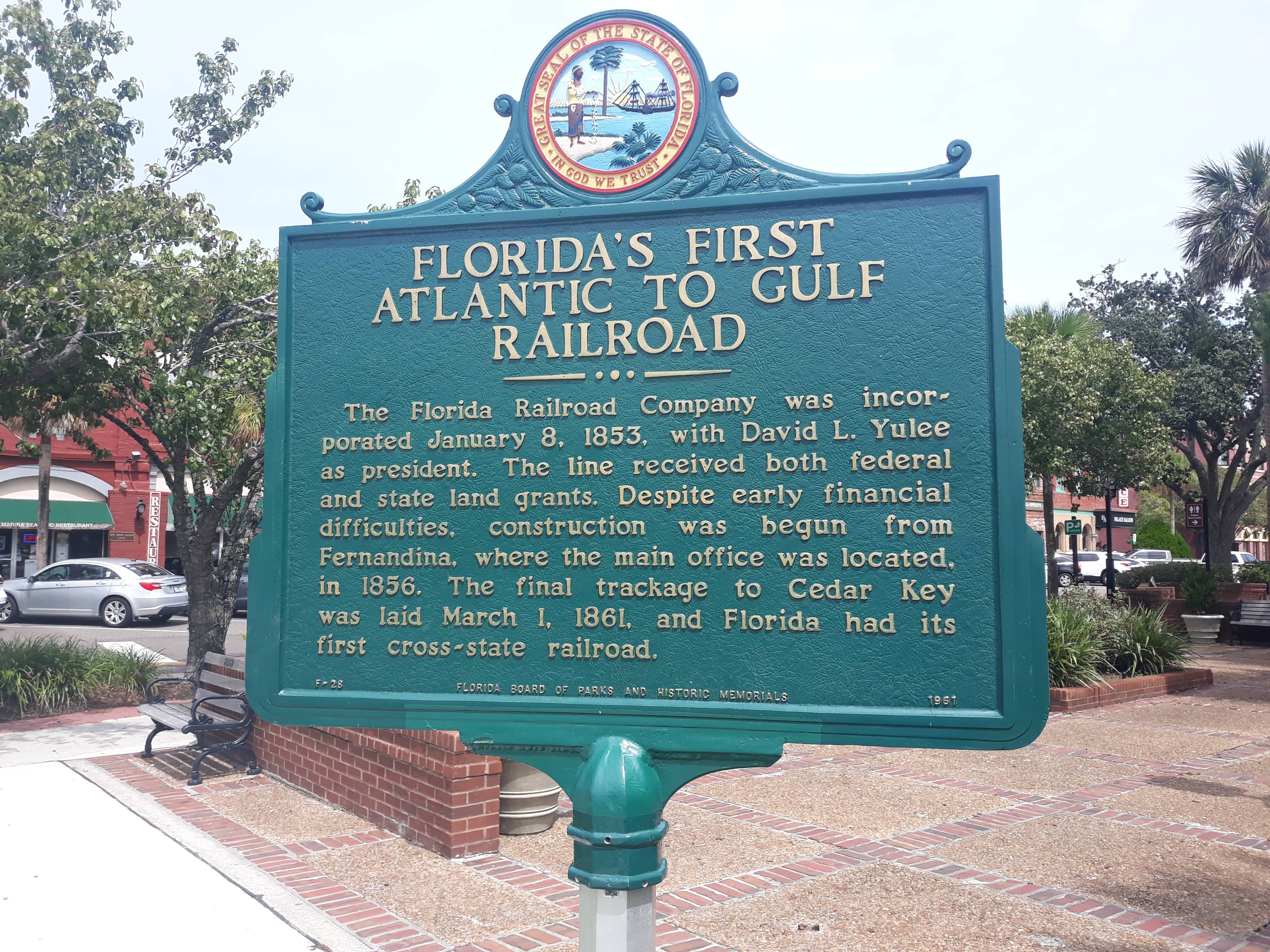 Our plan was no plan with nothing specific to do other than head to Centre Street to check out shops and restaurants. We were not disappointed. So many quaint, unique shops — and none minded taking my credit card with a smile. But we got several Christmas presents we are pretty sure we could not have got anywhere in Kentucky.
Also I loved the idea that all through the town there were so many benches you could sit on and each one had a name plate in honor of someone. What a neat way to remember/honor a loved one and help a town. Kind of wish Danville/Boyle County.
One other plus — FREE PARKING. Nowhere in town did I see a pay meter or pay lot. That's visitor friendly.
Since we are in Florida, I preferred a restaurant with seafood for lunch and once I read about St. Augustine Fish Camp, I knew that was the choice. The building was erected about 120 years ago and started as a store before also being used at the first U.S. Customs House in the U.S. and then home to the oldest newspaper in Florida — the Florida Mirror. Two banks also occupied the building and for over 50 years now the same family has operated the restaurant.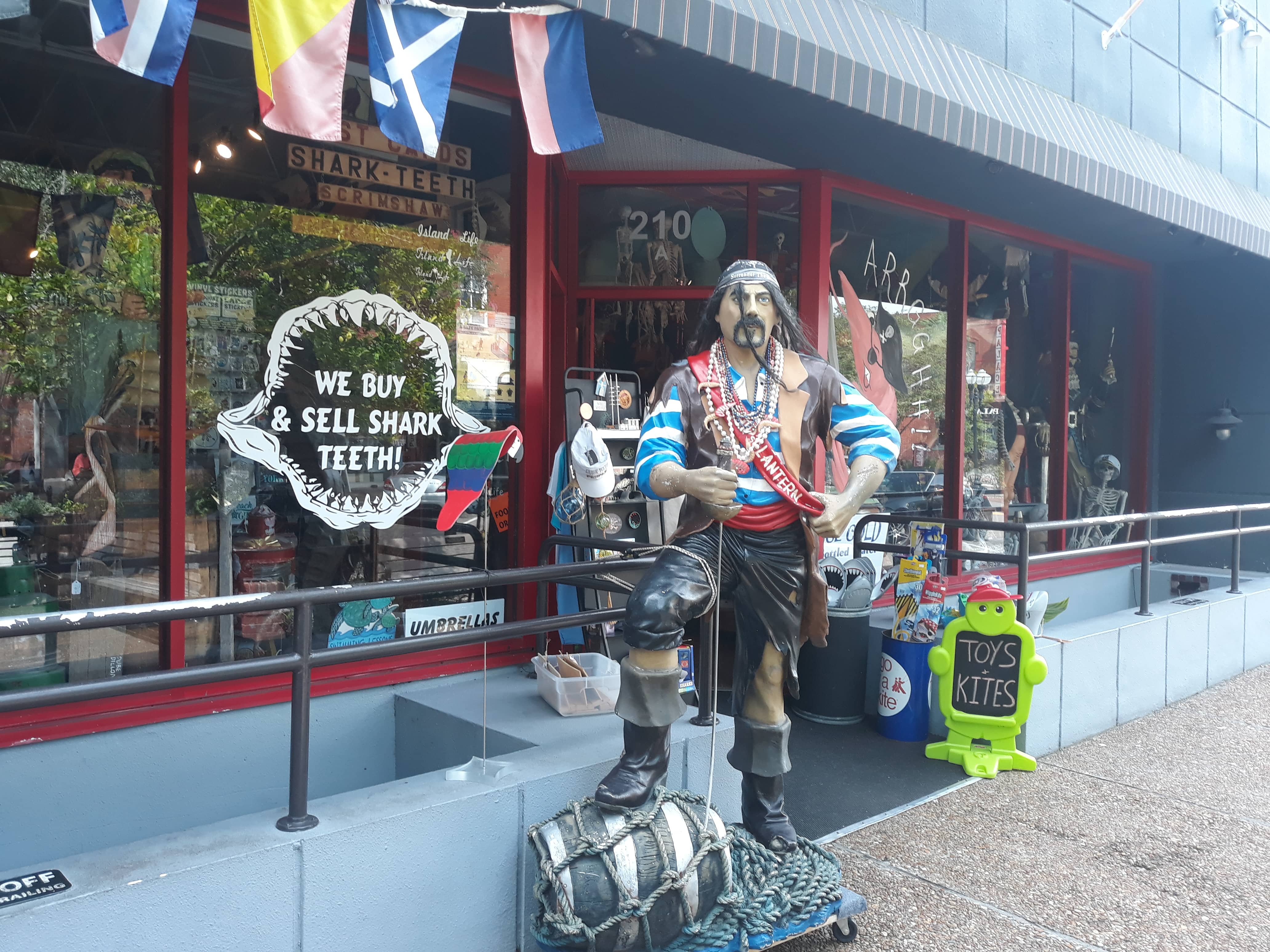 I went with blackened group and shrimp, my wife chose meatloaf. But as good as my fish was, I was more intrigued eating Vidalia onion casserole or the apple/pineapple/cherry cole slaw. I ordered both because I had never heard to either but I loved them both.
We wandered over to the waterfront and a few other places after eating to soak up more history of Fernandina Beach before driving out to Fort Clinch, a facility that was used in the Civil War and the Spanish American War. Even though it was sold by the federal government in 1935, it was used again during World War II.
I guess I was expecting cannons like we have at Perryville Battlefield. But those at Fort Clinch were much bigger and more powerful. It was fun to walk along the top of the fort and see what those firing the cannons could have — and I got to see several ships, including a submarine, leaving port.
I also spent a lot of time on the trails in the state park and got to commune with cranes and a few other birds before making the drive back to historic St. Augustine.