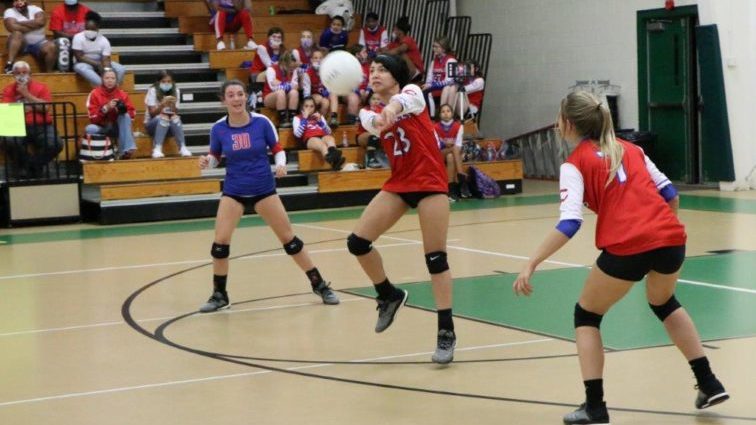 For the second night in a row, the UHA Lady Blazers were pushed to five sets on their home court Tuesday night, and for the second night in a row, things did not end up going their way. The Christian County Lady Colonels rallied from 2-1 down with a strong finish to outlast the Lady Blazers in five sets.
Christian County opened strong, taking the first set of the match 25-22 to go up 1-0. The Lady Colonels had a six point lead late in the set and had to hold off a University Heights rally to take the early match lead.
UHA came out strong in the second set. Led by the play of Julia Thomas, Evelyn Morales, and Olivia Oakley, the Lady Blazers got out to a 12-5 lead. Christian County could get no closer than four points for the rest of the set as UHA evened things up at one set apiece with a 25-18 win.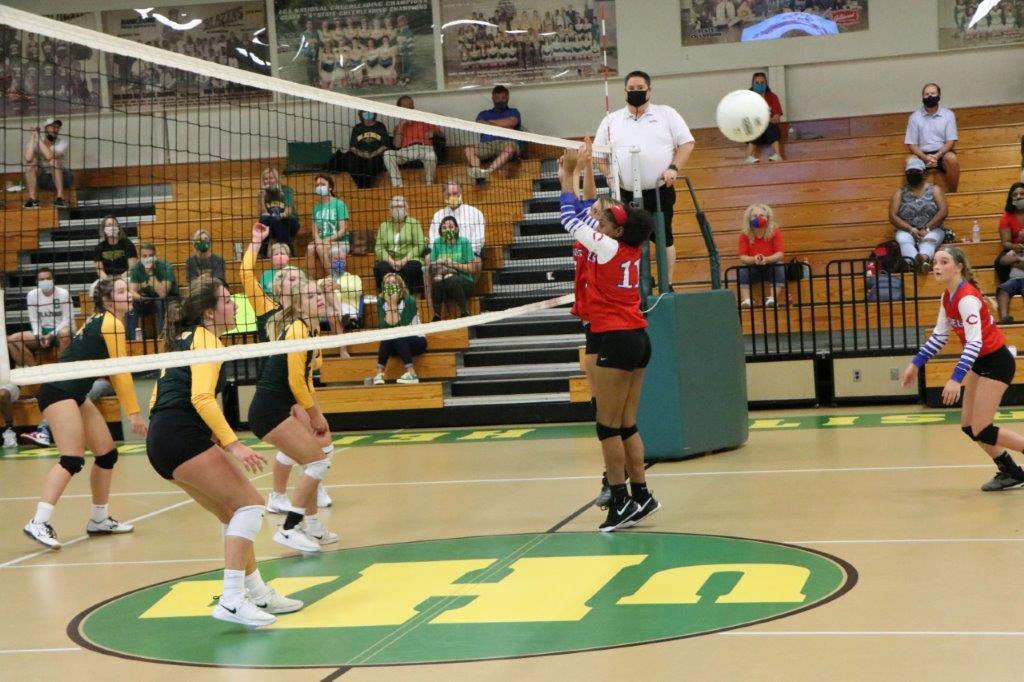 The third set was more of the same. UHA opened with a 3-0 lead, only to see Christian County come back and tie things up at 3-3, 4-4, and 6-6. The Lady Blazers then ripped off a 13-5 run to go up 19-11. UHA would go on to take the set 25-16 and go up two sets to one. Evelyn Morales, Susie Comperry, and Jaila Batey had strong sets for UHA.
At that point, it appeared like the Lady Blazers were about to put things away for the evening. But sometimes appearances are a bit misleading.
The fourth set was a tight battle early. Christian County jumped out to a 3-0 lead. UHA roared back to take a 4-3 lead. The Lady Colonels scored the next five points to go up 8-4. With Christian County leading 9-7, the flow of the set and the match took a huge turn.
Christian County then scored 11 straight points, ten of those with Macy Baker serving, to run out to a 20-7 lead. The Lady Colonels would take the set 25-10, and even the match at two sets each.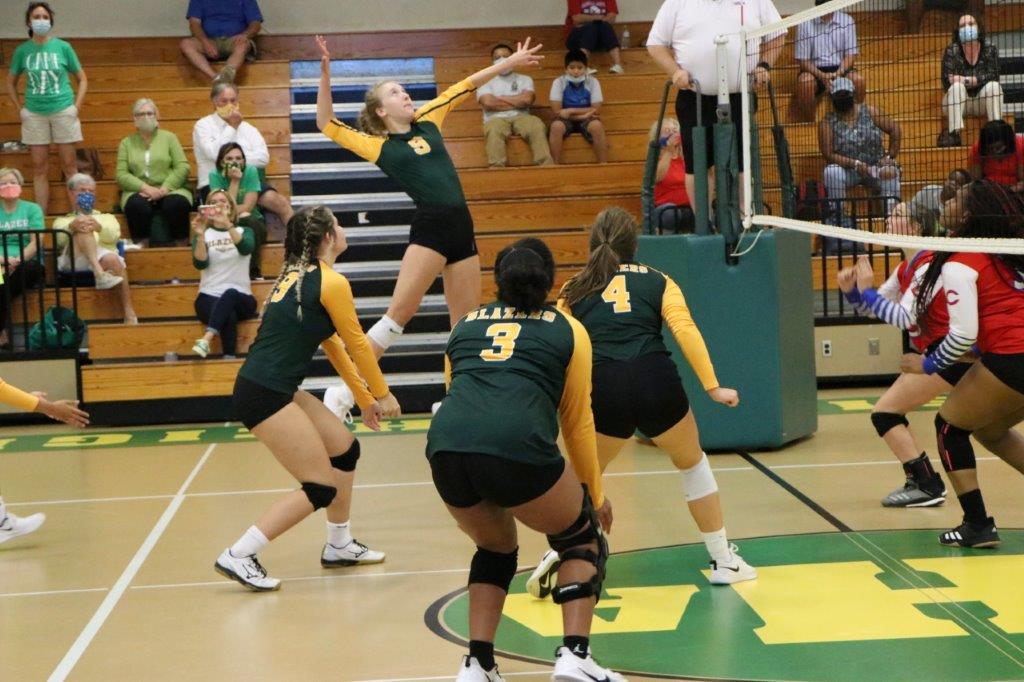 In addition to Baker's big service run, Christian County got a huge set from Paris Buckner, who was nearly unstoppable at the net.
In the deciding set, Julia Thomas and Beth Peebles helped get the Lady Blazers to the early 5-3 lead. With Macy Baker leading the way, Christian County battled back to tie the final set at 6-6, 7-7, and 8-8. The match would be tied one final time at 12-12, before the Lady Colonels would score the final 3 points of the match to close out the 3-2 match win.
Christian County moves to 1-2 on the season with the win. Meanwhile, UHA falls to 2-2 after their second hard fought five set loss in as many nights.