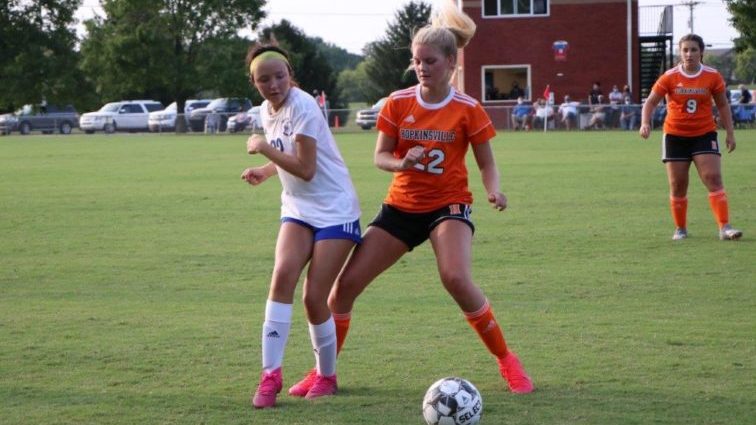 If the number of shots on goal determined who won a soccer match, things would have turned out differently at the Stadium of Champions Tuesday evening. However, it is the number of those shots that make it into the net that determines the winner, and thereby was the problem for the Christian County Lady Colonels.
Despite being outshot two to one in number of attempts, the Hopkinsville Lady Tigers got strong play in the net by Vy Nguyen and picked up a 1-0 win over the Christian County Lady Colonels in an 8th District battle.
The two teams battled to a scoreless tie in the first half. Christian County controlled the pace for much of the half and outshot the Lady Tigers 9-4, but could not find a way to get the ball in the net.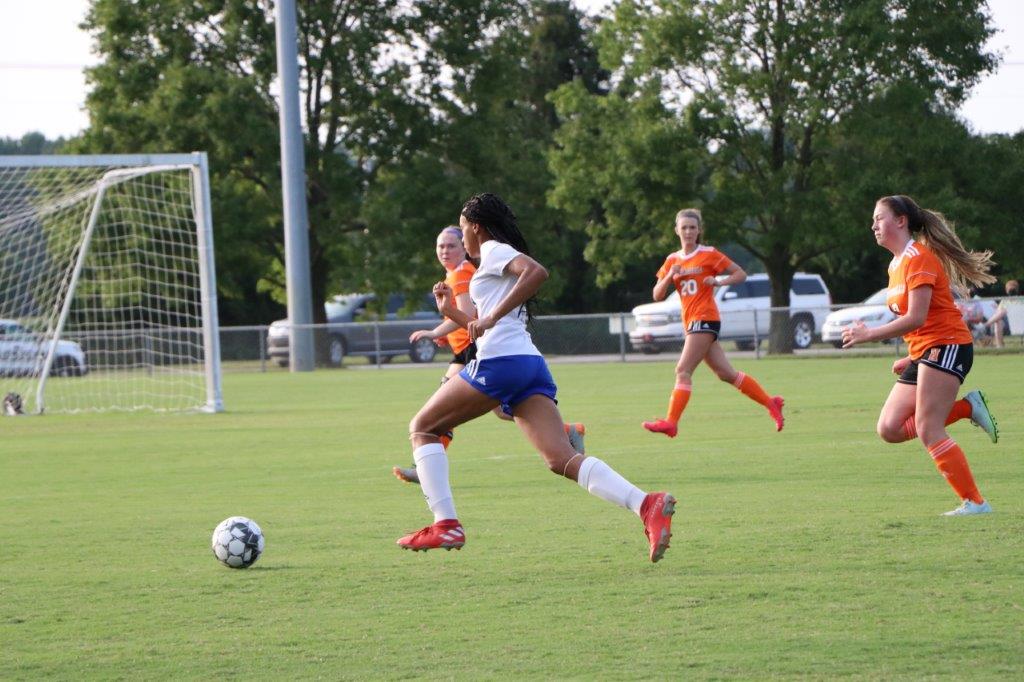 At the beginning of the second half, Hopkinsville came out and took the attack to Christian County. The swing in momentum paid off at the 48:55 mark, when Abby Moss took a shot from the right side and put it in the left side of the net to give the Lady Tigers the 1-0 lead. That goal turned out to be the only one Hoptown would need.
From there, Christian County was able to gain back control of the tempo, but, much like the first half, the Lady Colonels just could not get the ball in the net.
Hopkinsville got solid defensive play on the back end from Peyton Lewis and others to help secure the win.
While they were not able to generate a goal, the Lady Colonels used their speed and quickness up front, especially from Autumn Bell and Alayah Lander, to generate multiple scoring opportunities. For the match, Christian County outshot Hopkinsville 20-10.
The win improves the Lady Tigers' record to 3-1 on the season. All three of their wins have been by shutout. Christian County falls to 0-3-1.