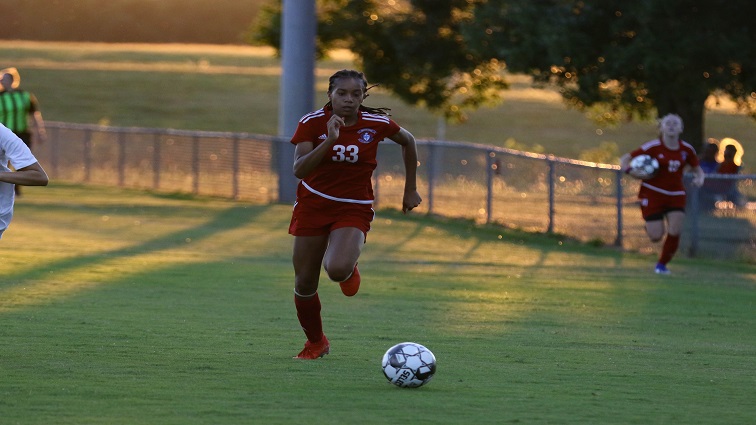 First-year coach Hannah Ambrose inherited a brutal schedule for her inaugural season at the helm of the Christian County girls' soccer team, and the Lady Colonels have taken their lumps against teams with a combined record of 18-8-2.  However, the breakthrough came on Tuesday night with a 3-2 victory over hosts Hopkins County Central, improving the Lady Colonels record to 1-5-1.
The Lady Storm struck first and led 1-0 at the half, before doubling their advantage early in the second.  The battle-tested Lady Colonels found their footing with a goal by Autumn Bell, jumpstarting the comeback.
Alayah Lander scored her second goal of the season to tie things up before freshman Cayleigh Clay scored her first-ever goal to secure the win.  Coach Ambrose praised the defensive play of both Addison Piatt and Jordan Alder, while goalkeeper Fiona Knepper made two saves to earn the victory.
The tough slate continues for the Lady Colonels on Thursday when they make the long trip to face Henderson County, while Hopkins County Central will look to put the brakes on a four-game skid when they host Muhlenberg County.