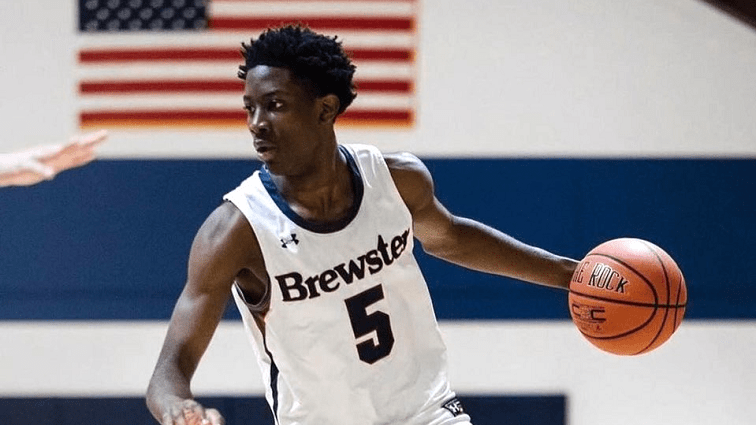 If you ask most Kentucky basketball fans — and probably even most recruiting and college basketball analysts — who is the most talented player on John Calipari's team this year the answer would be freshman Terrence Clarke. One person who does not agree is Terrence Clarke.
"I feel like the whole team has a lot of surprises. We are all freshmen but we will all bring different things to the team. I feel our whole team is great," Clark said during a recent appearance on BBN Tonight on WLEX-TV.
Whole team is great? That's the kind of statement not only do UK fans love but so does Calipari.
"To me, I feel like our team is exactly what I want it to be. We're all dogs, we all want to play, we all have that spirit. I think everybody is great."
Of course, that greatness certainly will be enhanced when or if 7-foot Wake Forest transfer Olivier Sarr is ruled eligible by the SEC — but that's another story.
During the COVID-19 lockdown time when UK players could not be on campus, Clarke went to California to train with freshmen teammates BJ Boston and Devin Askew, both five-star guards like Clarke.
Clarke said not to discount how much that helped all three of them.
"I think we all had a picture of how good we were as players, but us playing this summer and getting our chemistry right on the court, we have a better feel for each other," Clark said.
"Devin and BJ are great basketball players. It was great to just work out with them and see how they work compared to me being in Boston and training. I got to see their strengths and their struggles, see how I can help with them. Coming into the season, we'll definitely need to know our strengths and weaknesses."
Clarke also candidly admitted during his TV appearance that the Cats do indeed watch the NBA playoffs knowing that some of them could have the same opportunity in the 2022 playoffs if their freshmen seasons go well.
"We definitely come to practice and talk about the games a lot," Clarke said. "Me, I watch every game. I'm a Celtics fan, so watching what Tyler (Herro) and Bam (Adebayo) did to them, (in the Eastern Conference Finals) it was heartbreaking, but those are guys that have been here. You can see it.
"One of the main reasons I came here is because of the legacy. You can see it now today, these guys are built different. Tyler, Bam, Anthony (Davis), those guys play and they win."