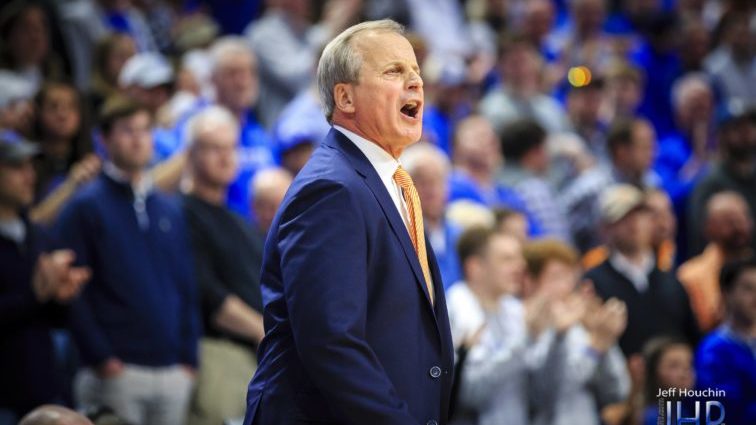 Kentucky fans might not like it, but Blue Ribbon College Basketball Yearbook does not have UK as the preseason Southeastern Conference favorite. Instead, Blue Ribbon publisher/editor Chris Dortch and his staff have went with Tennessee, a team many national analysts also have ranked higher than UK going into the season.
Tennessee coach Rick Barnes not only has perhaps Tennessee's best recruiting class but he also returns veteran players with talent and experience. Dortch said that "age" is why the Vols are the pick to win the SEC.
"Tennessee has two fifth-year seniors and a senior in the starting lineup. This is also the deepest team Rick Barnes has had at Tennessee and will be the best defensive team," Dortch said. "And for the first time ever, the Vols have a recruiting class that approaches a typical Kentucky class."
Kentucky is picked second behind the Vols followed by Alabama, LSU and Florida in the top five. Mississippi is the preseason No. 6 choice by Blue Ribbon followed by Auburn, Arkansas, South Carolina, Mississippi State, Texas A&M, Georgia, Missouri and Vanderbilt.
Blue Ribbon has picked someone other than Kentucky to win the league title before. However, Blue Ribbon also does not have a single Kentucky player on the preseason all-conference team.
"It probably goes back a ways (with no UK player on the preseason team), but having no returning starters is one reason," Dortch said.
The five players picked by Blue Ribbon were forwards John Fulkerson of Tennessee, Trendon Watford of LSU, Yves Pons of Tennessee and Keyontae Johnson of Florida along with guard John Petty of Alabama. Johnson was picked as the SEC player of the year.
Kentucky did have one preseason honor as guard BJ Boston was projected as SEC Newcome of the Year. Many expect Boston's teammate, Terrence Clarke, to be the SEC's best newcomer.
"They're both great players. I like the sophistication of Boston's offensive game. He can score at all three levels and his shot selection is advanced for a player so young," Dortch said.