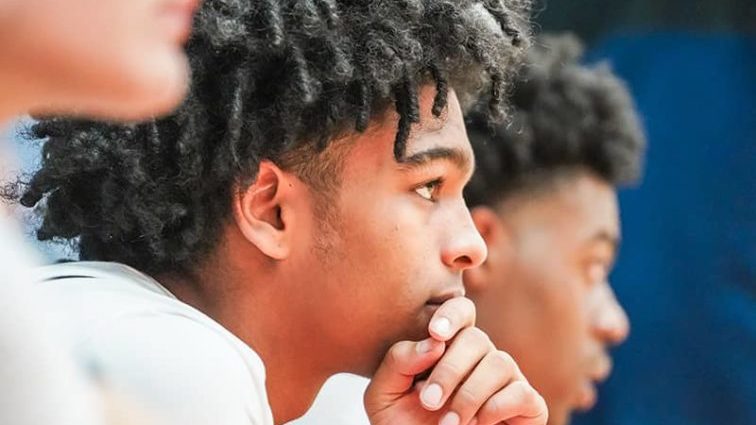 Kentucky could add another member to its 2021 basketball recruiting class Tuesday when Illinois four-star forward Bryce Hopkins, a one-time Louisville verbal commit, makes his new college choice. The 6-7 Hopkins is a top 30 recruit nationally and has a final nine of Kentucky, Oregon, California, Illinois, Indiana, Iowa State, Michigan, Providence and Texas on Sept. 30.
Kentucky has been perceived as the favorite for Hopkins and that belief only intensified when he made a trip to Lexington with his family last week just to see the campus.
Hopkins averaged 24 points, 10.4 rebounds and 3.8 assists per game last season for Fenwick.
Kentucky could really have a big week if Nashville junior guard Skyy Clark also picks the Cat over North Carolina on Oct. 22. He has a top four of UK, Carolina, Memphis and UCLA but most consider it a two-way race between UK and the Tar Heels.
The 6-3 Clark is a top 15 player in the 2022 class who most expect will re-classify to the 2021 class.
Assistant Joel Justus is the lead recruiter on both Clark and Hopkins for Kentucky.
The other player UK seems positioned well with is Nebraska guard Hunter Sallis. The 6-4 Sallis is now rated as high as No. 6 overall in the 2021 recruiting class and has been a major UK target the last two months. He has Kentucky, Kansas, Alabama, Auburn, Creighton, Gonzaga, Iowa State,Louisville, Michigan, North Carolina, Oregon, and UCLA in his final 12.
He averaged 22.8 points, 4.8 rebounds and 5.0 assists per game last season at Millard North High School in Omaha.
Justus is also the lead recruiter for Sallis.