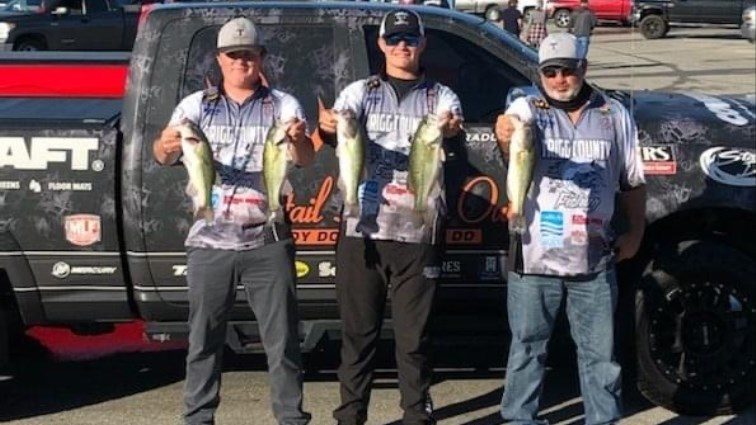 Trigg County High School anglers Hunter Shelton and Jordan Hampton finished second Saturday at the BASS Nation High School National Championship Saturday on Lake Cumberland.  With their top-5 finish, they will compete Sunday in an event with $240,000 in scholarship money on the line.
The duo actually caught 10.35 pounds of fish, but one of them died which gave them a penalty.  After the penalty was assessed, their weight was 9.85 pounds.  The winning team had 9.88 pounds.
Shelton, Hampton, and boat captain Gary Houha will head out on Lake Cumberland with four other teams Sunday morning.  They will fish in two different segments with a BASS Nation official in each boat to weigh the fish when they are caught.  Only fish that weigh one pound or more will be counted, and there is no limit on how many they catch.
Regardless of Sunday's outcome, Hampton and Shelton have qualified for the 2021 High School Bassmaster Classic Championship.