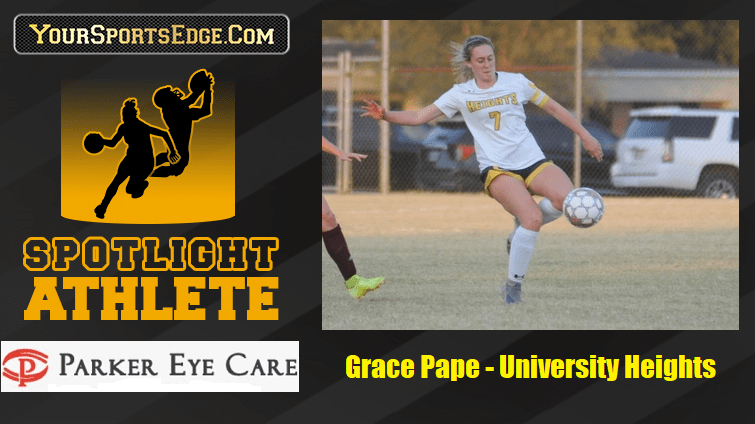 One of the biggest compliments paid to Grace Pape came during her junior season when two different boys' soccer coaches in the region said she could start for their varsity teams.
The University Heights Academy senior has displayed a next-level skill set since her freshman season with the Blazers.  She was a key member of the defense from the start and moved her way to the offense where she finished her UHA career with 59 goals and 34 assists.  Three times she was named All-Region in helping the Lady Blazers win 48 games and four district titles.
With her high school soccer career over, Pape now turns her attention to track and field in the spring.  She was set to compete on the UHA track and field team in the spring.  The Lady Blazers were looking to challenge for a state title on the track until COVID-19 ended their season before it began.  Pape is hoping for one final hurrah if track and field is given the green light to compete.
An excellent student in the classroom, Pape is looking toward a career in veterinary medicine. She works with cattle and other animals at Garnett Farms and is looking to turn her love for animals into a career.
Pape is also looking to turn her love for soccer into a coaching career at some point as she wants to pass down her knowledge to younger players.
Pape has always been a standout on the soccer field for UHA, and there is no reason to think she won't be a standout in her future endeavors.