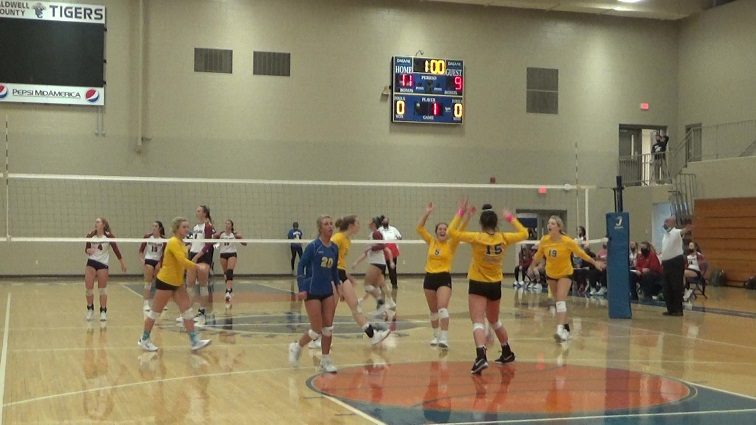 Caldwell County got off to a quick start in Monday's volleyball state-tourney matchup with McCracken County, taking the opening set before eventually falling 3-1 to the Lady Mustangs.
With McCracken threatening to tie up the first set at 10-10, the Lady Tigers came up with four digs to force an error and take the point on the way to a 25-16 win.
Watch the Lady Tigers take the early advantage in this Max's Moment.