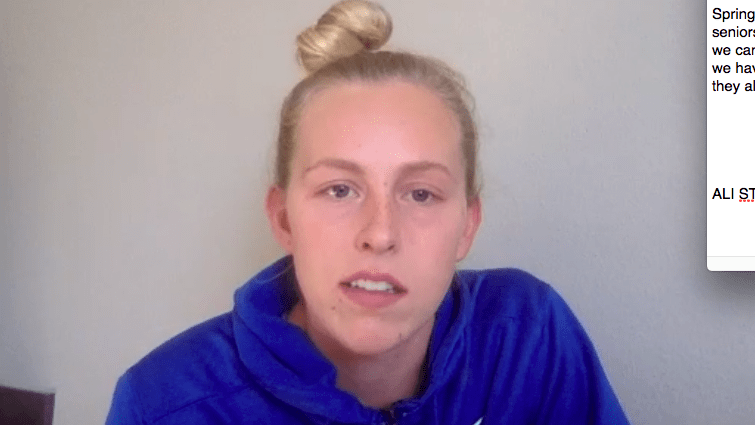 Craig Skinner was not trying to be cocky, just honest.
"To be honest, I don't know if we have a weakness," the veteran Kentucky volleyball coach said Thursday when asked what his team needs to improve on before play resumes in the spring. "There is not anything that is a glowing weakness. Sure we have got things to improve but I just don't know if I can say we have a glowing weakness."
That's why No. 2 Kentucky went 8-0 in Southeastern Conference play this year. The team has All-American seniors in Madison Lilley and Gabby Curry, a junior star in All Stumler and the nation's top-ranked freshman class. That gives Skinner more depth — and probably more talent — than he's had in his previous 14 years at UK.
"We have some alpha competitors in the upper class that are never going to be satisfied," the UK coach said. "We want to win and compete and win a national championship. We have the people to do it. It will not be easy in what is not a normal year but this group is up to the challenge. I think we are going to have a heck of a shot (at winning the national title).
Stumler says she cannot predict what at the team's ceiling is now other than it is much higher than what she originally thought. She credited the team's seniors for not taking the job of leadership lightly.
"It is very hard on our team not to work hard. We are held to high standards by ourselves and our coaches," Stumler said. "It's a good problem to have. The team comes in a half hour early for practice and everybody stays after practice. That's why I can't say what the ceiling is.
"Every day we are adding different layers. When you have such a high level (of play) in the gym it is fun. I don't know what we can be but I am excited in the spring to see how far we can get."
Stumler says the team's biggest surprise to her has been how good the freshmen have been. She says "they are all studs" in the nation's top recruiting class.
"They were not here training in the gym (this summer) to get to know each other and then usually you have the preseason where you grind and we did not have any of that. For the freshmen to be so confident in who they are is impressive. There is never a moment in a match where you have to coach them. They just picked up on things and I have been impressed with them."