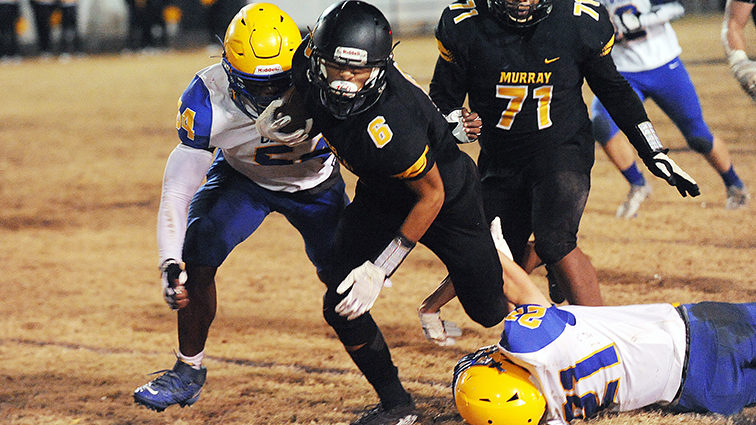 Caldwell County saw its football season come to an end Friday night with a 35-28 setback at Murray in the first round of the Class 2A playoffs.
Caldwell led 14-0 in the second quarter before Murray battled back.
Murray advances to the second round and will visit Mayfield next week.
Your Sports Edge was at Ty Holland Stadium in Murray and got these shots from Friday's game.