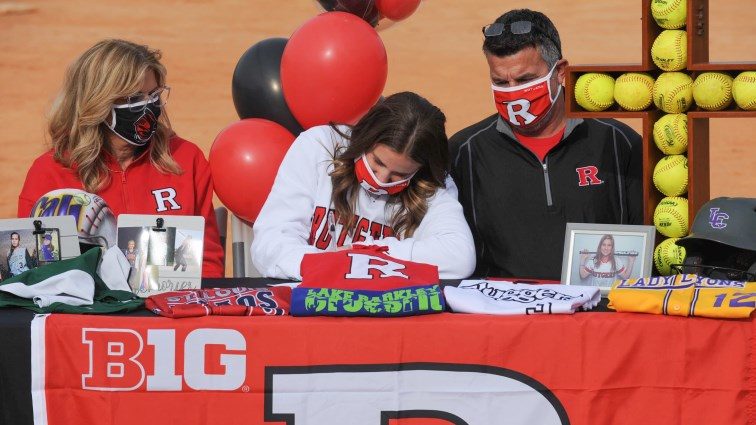 Calista Collins swings a big stick at the plate and will be taking that stick to the Big Ten Conference. The Lyon County senior signed her letter of intent Tuesday to attend Rutgers University.
Collins shared her signing day with teammates Sydney Melton and Kaelyn Conger.
Collins hit .566 with 15 home runs and 54 RBIs with 32 of her 60 hits going for extra bases during her sophomore season in 2019. Collins earned All-State honors and was able to parlay her numbers into a nomination for the Kentucky Gatorade Softball Player of the Year.
Collins earned First Team Class A All-State honors. Her 15 homers were second-most in the region, while her 1.160 slugging percentage ranked 10th in the state.
Rutgers finished 29-26 overall last year and lost to Purdue in the first round of the Big 10 Tournament. Their record was their best in four seasons under second-year head coach Kristen Butler, a former All-SEC player at Florida.