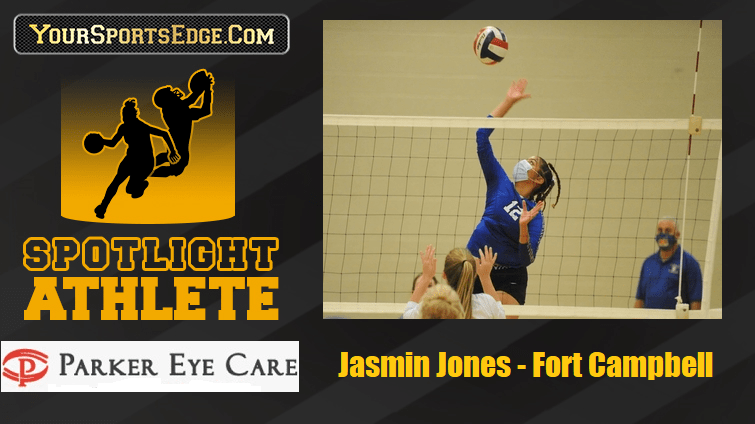 Jasmin Jones was expecting 2020 to be a big season on the volleyball court for both her and her Fort Campbell team.  COVID-19 wrote a different chapter for them both.
The Lady Falcons were expecting to contend for the 8th District title and at the least, advance to the region tournament.  However, COVID struck in the spring.  The DoDEA followed a few months later by announcing soccer, football, and volleyball would not be allowed to play games in the fall.
Jones and the Lady Falcons were able to continue workouts during the late summer.  In August, the DoDEA reversed course and allowed volleyball at Fort Campbell to be played.
Fort Campbell was able to play a 12-game season with Jones leading the team in kills [101], aces [36], and blocks [29]. Her presence at the net was a key factor in Fort Campbell winning four games before COVID-19 shut their season down two weeks before the district tournament.
She earned both All-District and All-Region honors for her play on the court.
Jones' high school athletic career may not be over yet. She said softball could be an option in the spring if the DoDEA allows spring sports at Fort Campbell to happen.
After high school. Jones is looking to continue her volleyball career although a decision on a school will come in 2021.