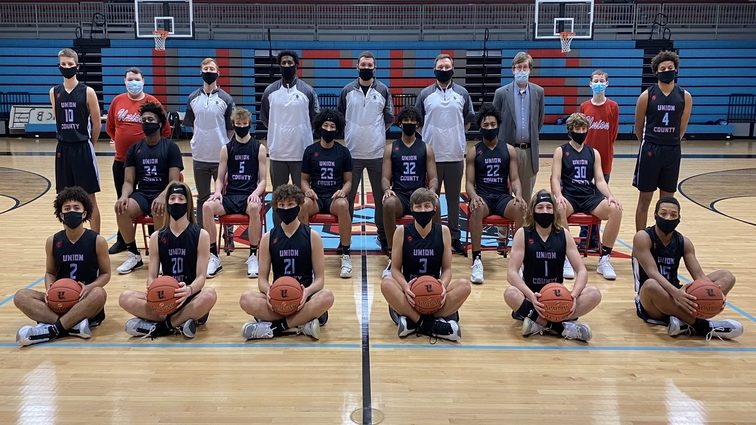 Union County is a team a lot of people in the region aren't talking about in 2021. With the 6th District in a state of flux due to new coaches and transfers, that may be a dangerous thing for their opposition.
Quaid Girten takes over a Braves team that won nine games last year and suffered from the losses of several starters during the season.  Those losses allowed several players to see court time that will benefit the Braves this season.
Kaleb Kanipe is the leading returning scorer for the Braves. The 6-foot-4 senior scored 12 points and grabbed 10 rebounds. He is part of a frontline that is one of the tallest in the region.
6-8 senior Clem Johnson looks to build on his four-point, four-rebound average from last year.
6-4 senior Iverson King was a standout on the Braves football team. He left the team midway through last season after averaging 4.7 points and 4.8 rebounds but is back for the new coach in 2021.
6-3 senior Kevon Theus will be able to step in at any of the frontline spots if the starters get unto foul trouble.
The Braves have some solid pieces returning in the backcourt. Sophomore Izaiah Manuel stepped in to score 9.8 points a game. Junior Ethan Corbett took over at the point and should be ready to lead the Braves.
Seniors Garren Duckworth and Gabe Mayes as well as sophomore Kristopher Hughes and junior Eli Mackey provide speed and experience for the Braves.
The Braves lost five games last year decided by six points or less. Girten is hoping the returning experience coupled with the tall frontline will be enough to surprise some people in the region this year.