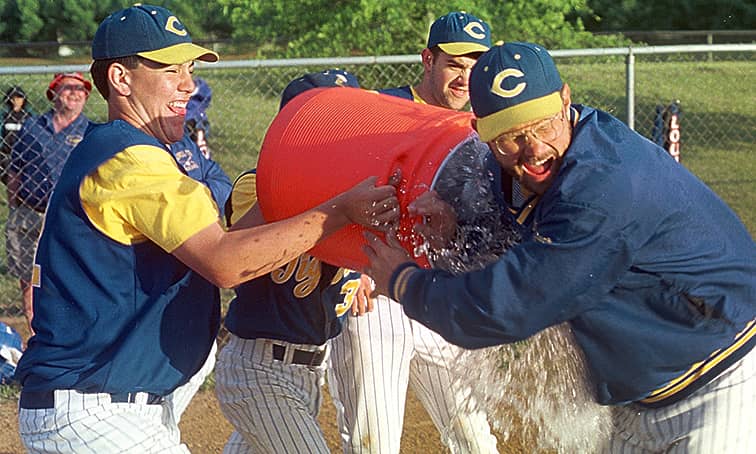 Jimmy Dyer gets a celebratory splashing after guiding Caldwell to the 2001 district championship. Doing the honors is Daniel Kukahiko, who is now the Tiger basketball head coach.
The Tiger baseball team is going back to the future.
When Bradley Stallins took the reins as baseball coach at Caldwell County in 2003, he took over the program from Jimmy Dyer.
With Stallins stepping down from the post last May — after going 301-212 in 18 seasons — the Tigers have been looking for a new baseball coach.
On Monday, the school announced that its new head coach was its old coach. Jimmy Dyer has been named as the new baseball coach at Caldwell County High School.
Dyer was introduced in a brief ceremony at the VFW Ballpark.
Dyer spent three seasons in the Tiger dugout from 2000-2002, winning district championships in both 2001 and 2002. Dyer was 45-44 as Caldwell head coach.
Dyer's son Gabe will be a junior on the Tiger baseball team this spring.
Only seven men have been Caldwell baseball head coach since 1958. They are Joe Talley, Al Giordano, Sammy Jones, Irl Stevens, Danny Beavers, Bradley Stallins and Jimmy Dyer.
Dyer is a 1982 Caldwell County grad and former Tiger player. He spent many years teaching at Caldwell before retiring in November 2019. However, he resumed teaching science this year at Livingston Central.
Dyer's assistant coaches at Caldwell will be Dono McGregor and Jake McCoy.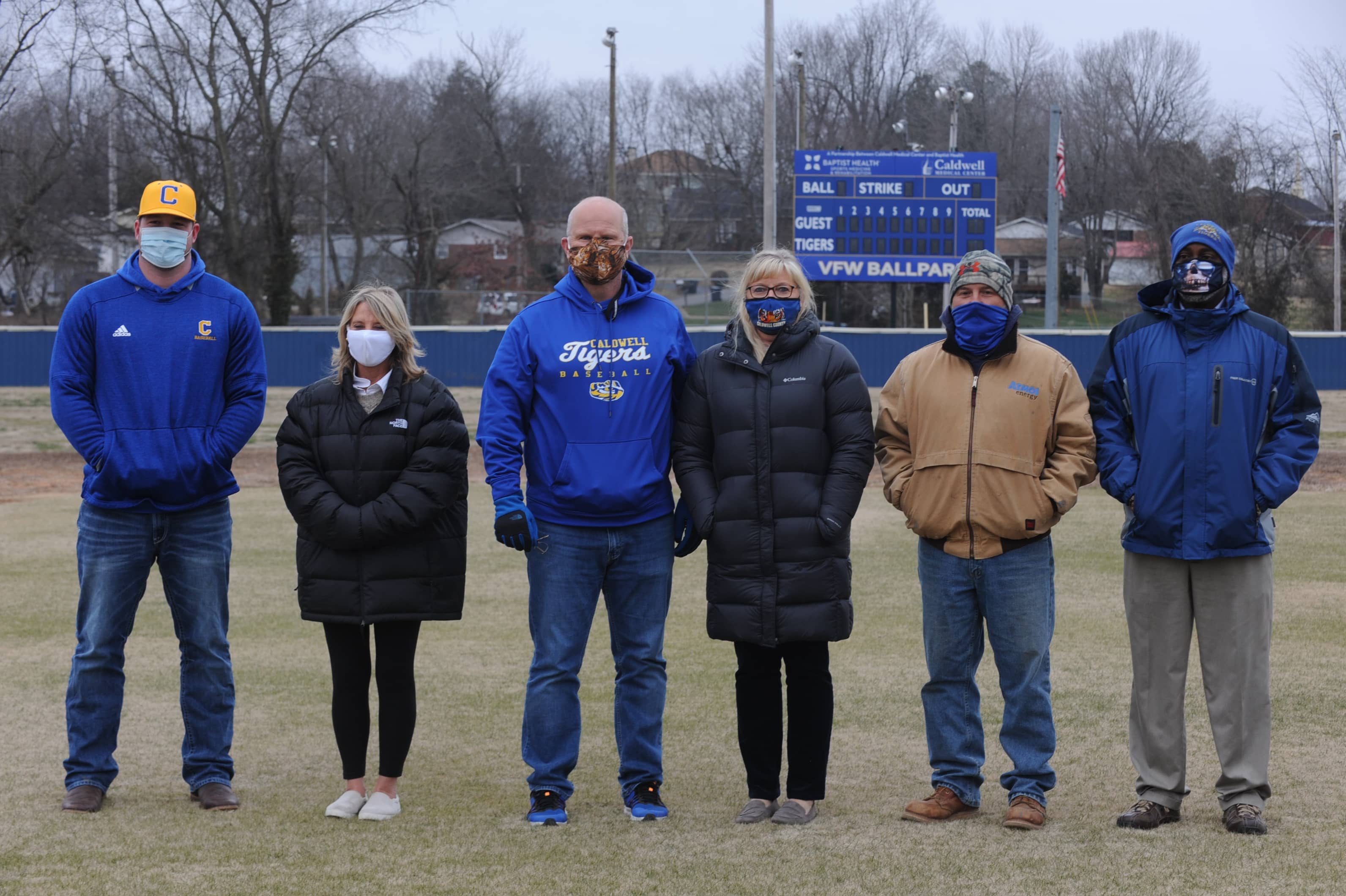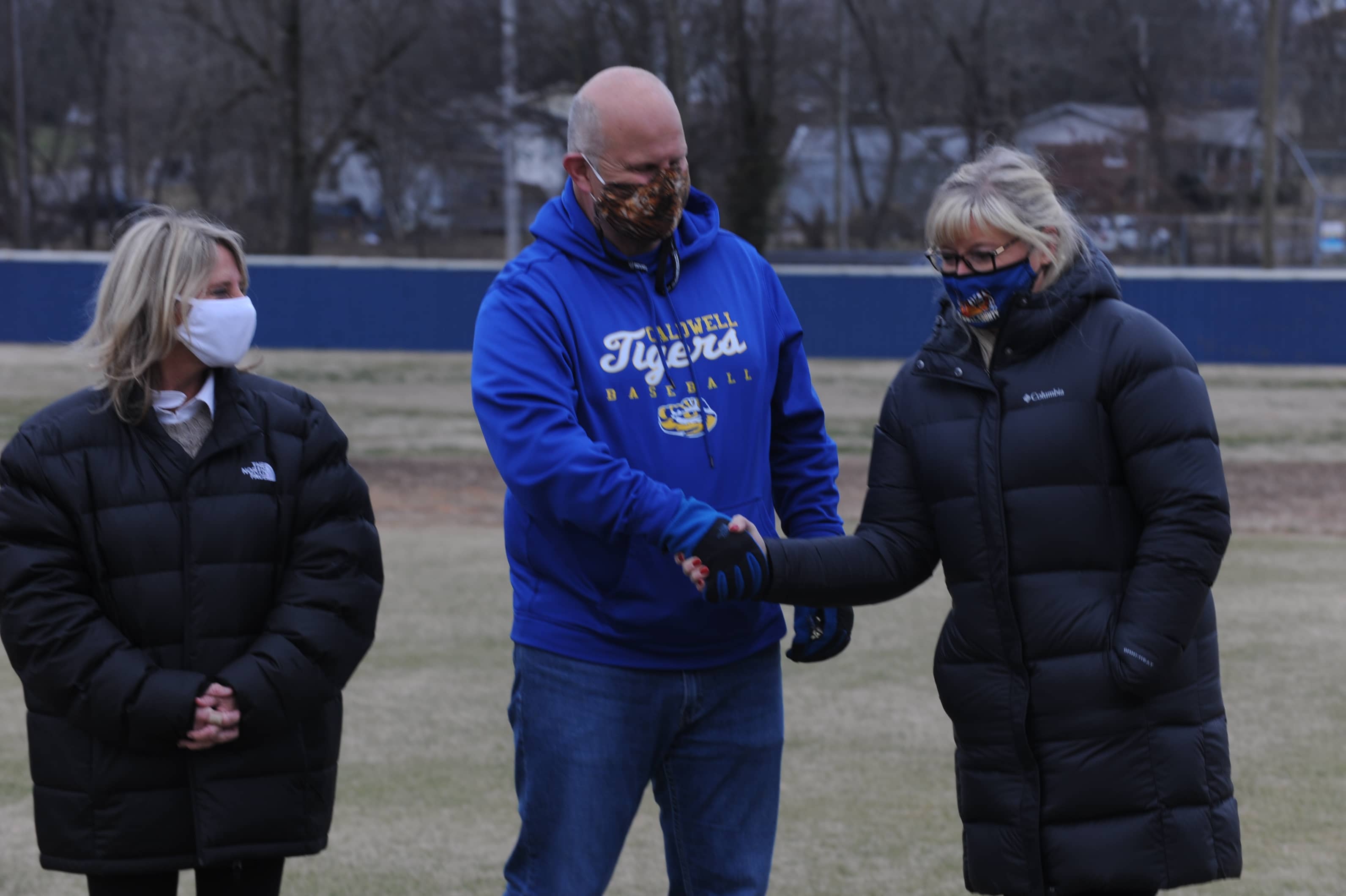 The Tigers are just two victories away from 800 wins all-time.
According to available records, the Tiger baseball program has won 798 games with 556 losses and two ties, going back to the 1950s.
That's 1,356 games on record. And, an interesting note, every Tiger home game during that time has been played at the VFW Ballpark in Princeton.
The Caldwell baseball team owns 31 district championships over the past 63 years and has three regional championships to its credit — 1991, 2016 and 2017. Caldwell has been the region runner-up four times — 1964, 1997, 2012 and 2019.
The Tigers went 18-16 and finished as region runner-up to Hopkinsville in 2019.
COVID-19 wiped out the entire 2020 high school baseball season.