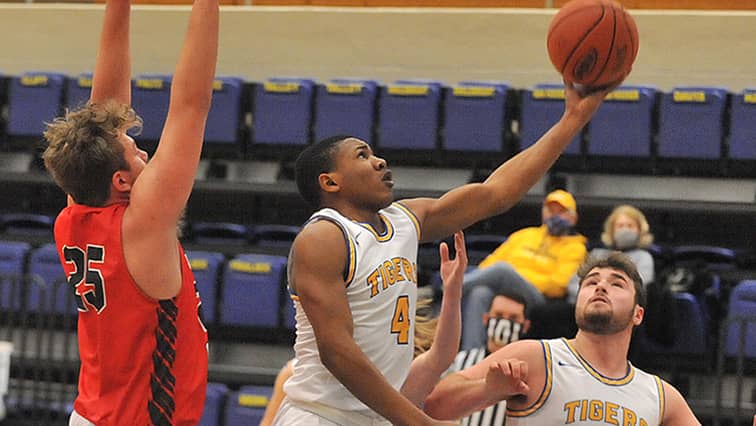 The Caldwell County Tigers never trailed Tuesday night while dealing Livingston Central a 67-55 setback in the 2nd Region All A Classic.
Tripp Branch poured in 23 points as the Tigers advanced to Friday's semifinal round. Caldwell will face Crittenden County at 6:00 at Lyon County, with the winner advancing to face the host Lyons in Saturday's championship game.
Lyon pulled out a 79-77 victory over University Heights in other first round action Tuesday in Eddyville. The winner there was originally scheduled to face Dawson Springs in Friday's semifinal round. However, the Panthers have pulled out of the event due to COVID-19 issues, meaning Lyon advances straight to the championship game Saturday night.
At the CAB gym, Caldwell (1-2) scored the first nine points of the night against Livingston Central (0-2).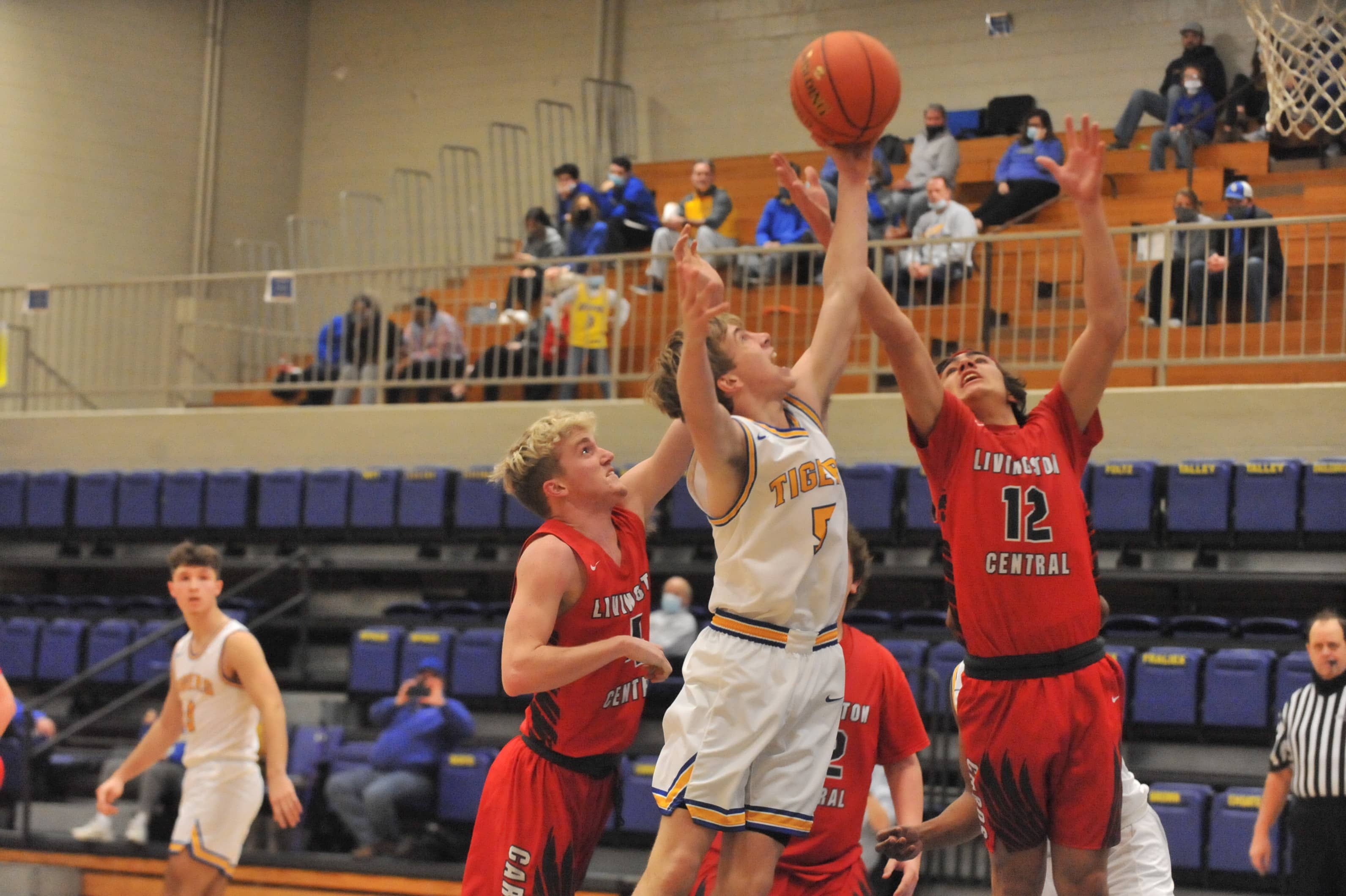 The Cardinals were within three points in the second quarter at 23-20 before the Tigers opened up a 35-27 lead at halftime.
The Cardinals couldn't make much of a dent in that margin after the break.
Caldwell led 53-40 through three quarters, and went up by as much as 20 in the final frame before holding on for the 12-point victory.
Jabrion Spikes added 13 points for Caldwell while Tate VanHooser had nine points and 11 rebounds. Zavy Bumphus added eight points.
Max Downey had 24 points to lead Livingston Central. He was the only Cardinal to score in double figures.
Caldwell has won four straight against Livingston. The Tigers lead the all-time series 71-51.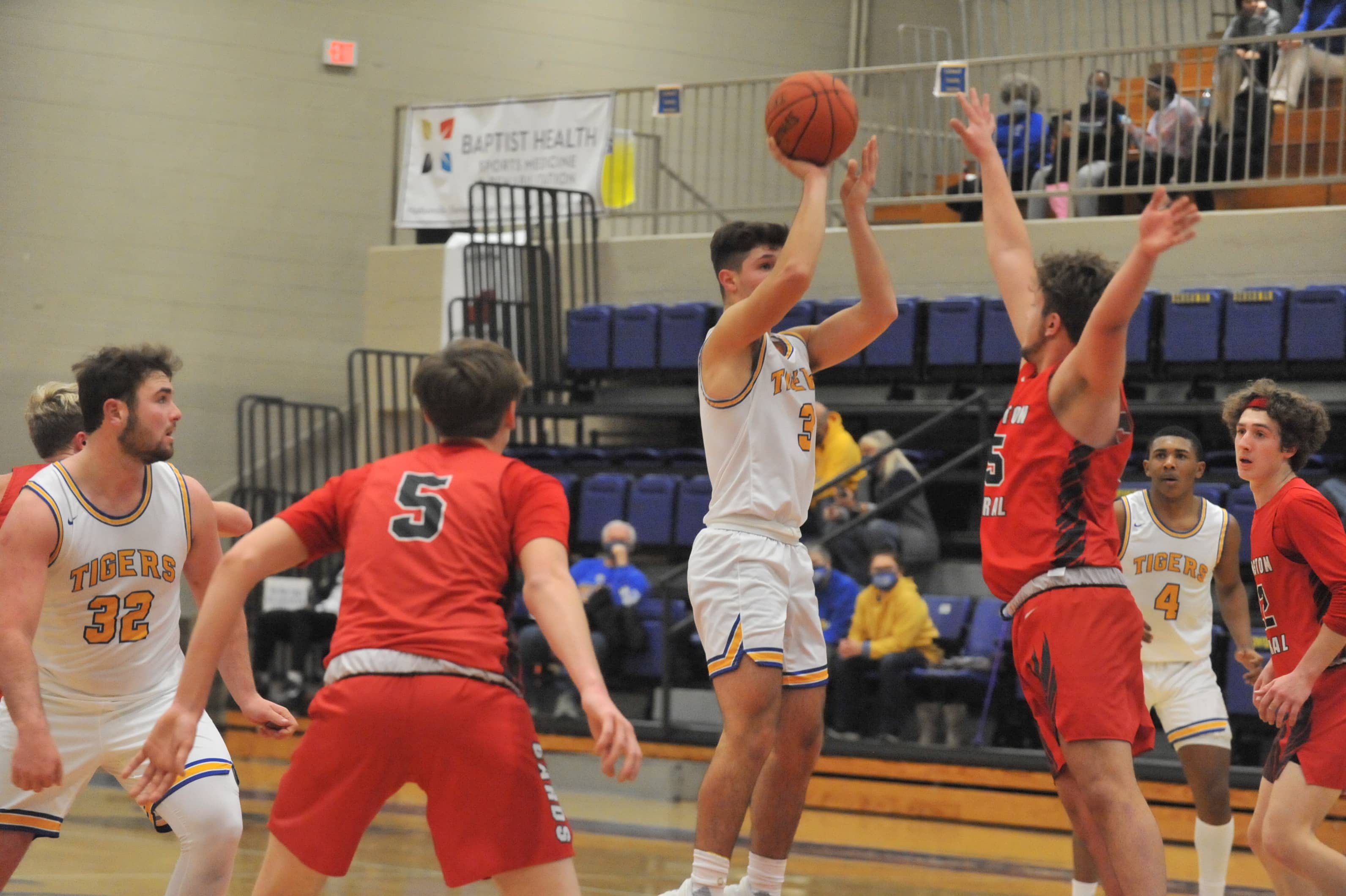 Caldwell is looking to make it to the regional All A championship game for the second straight year. The Tigers have never won the 2nd Region All A Classic. Caldwell took University Heights to overtime last season before falling 69-61.
Livingston Central   5    22   13   15 — 55
Caldwell County       14   21   18   14 — 67
Livingston Central (0-2)—Max Downey 24, John Barnes 8, Carson Kitchens 6, Drew Schulte 6, Logan Wring 6, Nolam Zaim 2, Tyler Calendar 2, Jack Thomason 1.
Caldwell County (1-2)—Tripp Branch 23, Jabrion Spikes 13, Tate VanHooser 9, Zavy Bumphus 8, Collin Whittington 4, Giovante Riley 4, Demaurius Thompson 3, Isaiah Joyner 2, Carter Whittington 1.