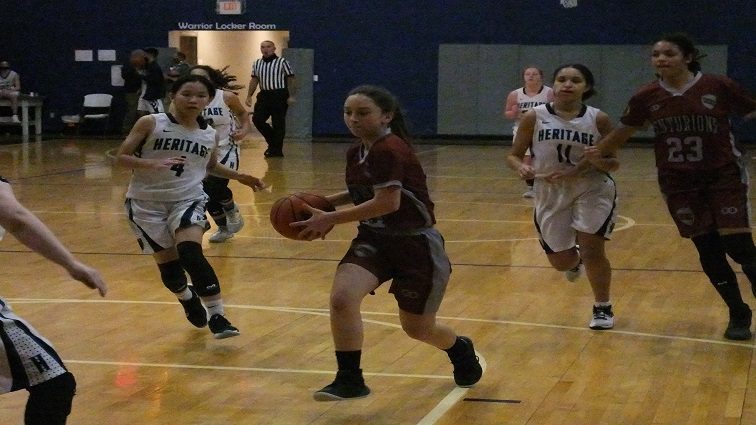 After falling 70-13 earlier this season to Clarksville Christian, the Heritage Christian Academy girls' basketball team knew Tuesday's visit by the Centurions would be a tall order.  That proved to be the case, as Clarksville Christian put the game away in the first quarter and cruised to a 59-17 victory.
The Lady Warriors led 4-2 early on, but the Centurions closed the first quarter on a 25-0 run behind 7 points from Caroline Watts and 6 each from Alyssa Davis and Marley Rey to lead 27-4.
Gracie St. Martin scored all 4 of her points in the second quarter for HCA, but Davis added 6 more and Clarksville Christian continued to build the lead to 43-13 at halftime.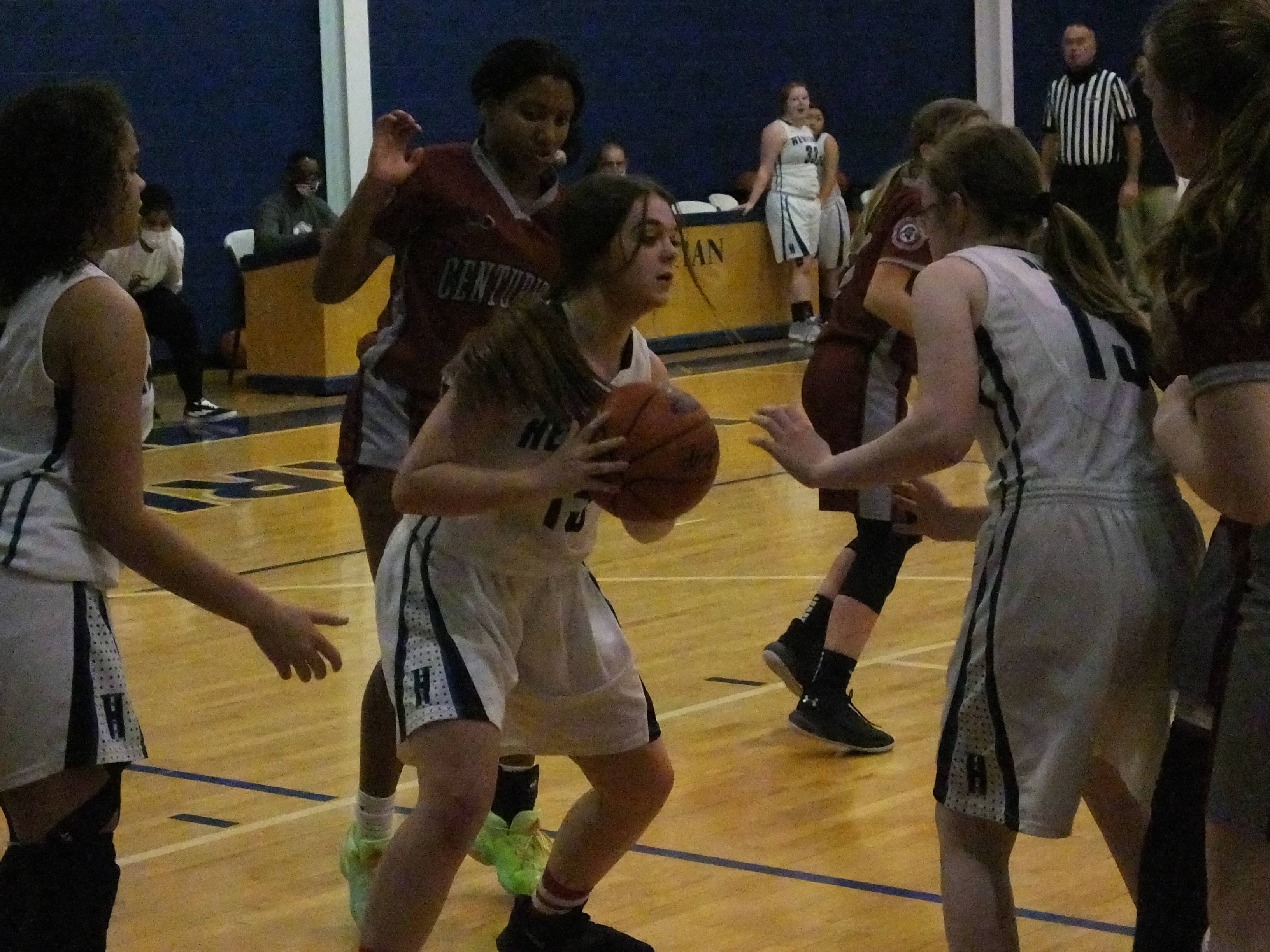 The teams combined for only 8 points in the third quarter, with the Centurions triggering a running clock and leading 49-15 with a quarter to play.
HCA continued to struggle to put up points in the fourth, with Abbi Bullock's jumper with less than a minute to play the only bucket.  Clarksville Christian added 8 more points to the cushion and eased to a 42-point victory.
Clarksville Christian          27    16     6    10 — 59
Heritage Christian              4      9      2     2 — 17
Clarksville Christian — Davis 14, Rey 12, Hassell 10, Watts 7, Baywell 6, Maiznicks 4, M. Morgan 4, Morgan 2
Heritage Christian — Zieg 7, St. Martin 4, Bullock 2, Deason 2, Sutton 2