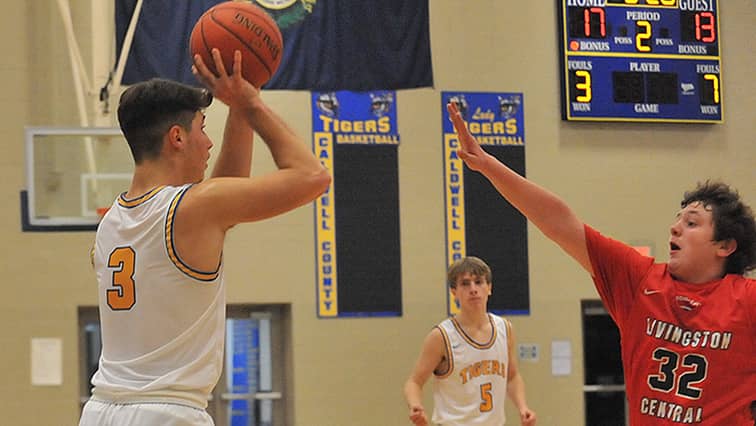 Caldwell County picked up its first win of the season and advanced to the semifinal round of the 2nd Region All A Classic.
The Tigers turned back Livingston Central 67-55 in a first-round contest Tuesday night in Princeton.
Caldwell next faces Crittenden County Friday night in a game that will be played at Lyon County.
See some of Tuesday's Caldwell-Livingston action in this YSE photo gallery.