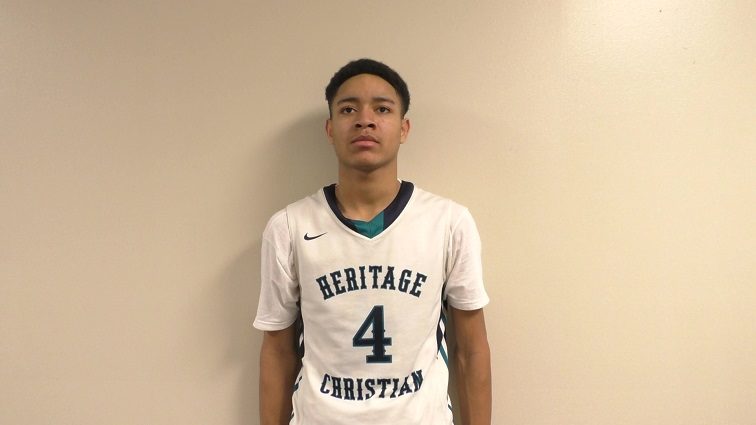 After taking a 24-10 lead after the first quarter of Tuesday night's matchup with visiting Clarksville Christian, the Heritage Christian Academy boys' basketball team found itself trailing by 2 points with seconds to play.
With four 3-pointers on the night already, Matt Wills got the call for the Warriors and he drained a deep shot from the wing for a 56-55 win.
Afterward, he spoke about his performance and talked about what two wins in three tries means for the Warriors going forward.