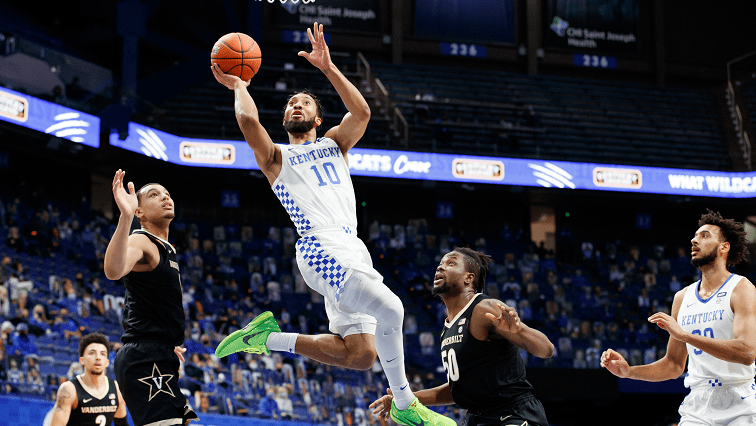 Let's give senior guard Davion Mintz, who transferred from Creighton to Kentucky in hopes of winning a national championship, credit for not being afraid to admit the obvious. He was asked Tuesday if the team was feeling pressure that it might miss the NCAA Tournament considering it has a 4-8 record in mid-January. He didn't talk about improvements or going on a run like coach John Calipari does. No, Mintz answered honestly.
"Yeah, I mean the perfect thing for me to say is that we don't think about it and we're going to take it one game at a time. But, in all honesty, we do think about it. There is pressure there," Mintz said.
"At the end of the day, you have to have the mentality it's one game at a time though. With this, we just have to put a few games together and go on like that three-win stretch that we had. Let's try and bump that up to a four and five. Let's try and take things going one at a time.
"Really, win or lose, that pressure is going to always be there because there's always going to be somebody trying to hunt you down or you're going to have to be the hunter."
Kentucky has been hunted down plenty this year. Now it better start hunting with tonight's game at Georgia because the Cats are close to having every game as a must-win and a loss at Georgia to drop UK's record to 4-9 would make it awfully hard to see how this team could make the NCAA Tournament.
Calipari insisted again Tuesday he was not giving up on this team despite the record or fan criticism of his coaching and the team's overall play.
"Tough game at Georgia. They played well against Mississippi on the road. They added a new player similar to what Auburn did so they're not the same team now. As a matter of fact, they had Auburn on the ropes and they beat Mississippi, so you know what, we're going into another hard game for us," Calipari said.
"But, so what? We've got to break through at some point. If it's not this week, this Wednesday, then it better be this weekend. Time to break through and make strides."