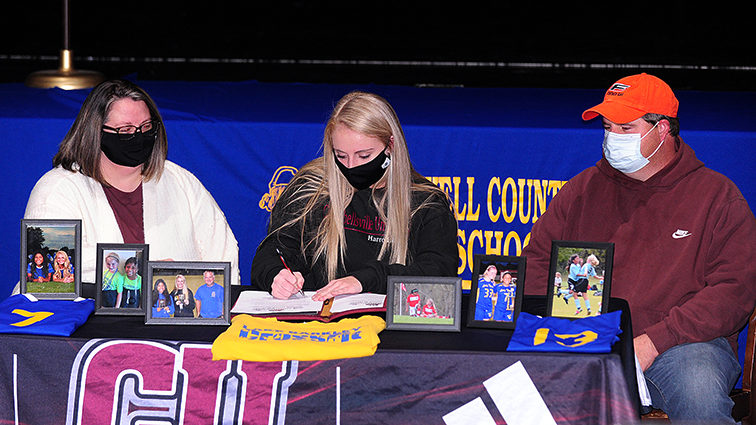 Caldwell County senior Kelsie Adams made it official Friday afternoon, signing on the dotted line to continue her soccer career at Campbellsville University Harrodsburg.
CU Harrodsburg was established in 2016, but played its first women's soccer season last year but got in only a limited number of games. Head coach Paul Brooks, who was in attendance for the signing ceremony at the CCHS Fine Arts Theatre, said the team plans to play its first full schedule of games in 2021.
The team will consist of only freshmen and sophomores — and two former Lady Tigers. Adams was joined by Caldwell teammate Kaylee McEnaney in inking with CU Harrodsburg on Friday.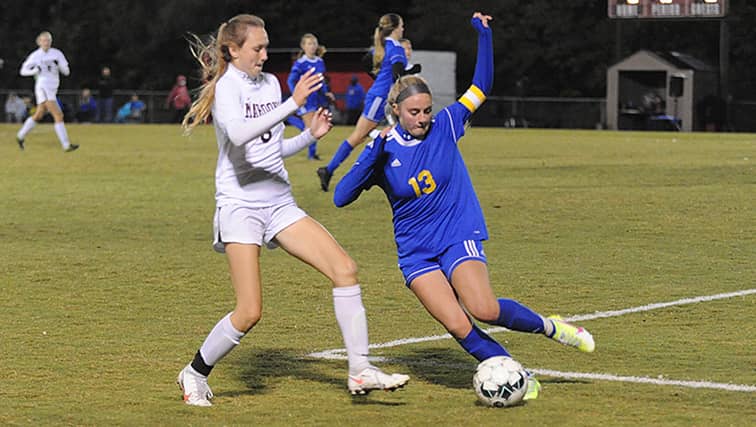 Adams was widely regarded as one of the area's best defensive players during her time at Caldwell. She was named to the all-district team four times and was a rare four-time selection on the all-region squad as well.
As a senior, Adams was named honorable mention all-state by the Kentucky High School Soccer Coaches Association.
Despite playing as a defender, Adams still tallied three goals and four assists during her high school career with the Lady Tigers.
Campbellsville University Harrodsburg is a Division II member of the National Christian College Athletic Association (NCCAA) and the United States Collegiate Athletic Association (USCAA).
Kelsie is the daughter of Brad and Bonnie Adams of Princeton.