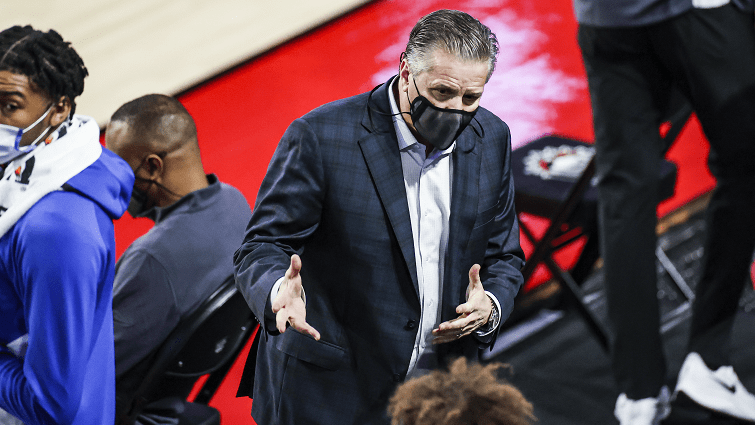 Is it a coincidence that having Kenny Payne leave after spending 11 years as John Calipari's assistant coach, including 2014-20 as the associate head coach, that UK is having its worst season in 32 years? Kentucky is 4-9 and headed nowhere while Payne has helped revive the New York Knicks with the help of several former Kentucky players after being hired as an assistant NBA coach on Aug. 11.
Payne was known for his work with UK's interior players as well as being a "good cop" when players were upset with Calipari. He also had strong relationships with players' parents.
Calipari doesn't believe Payne's departure has anything to do with the 4-9 mark.
"My staff is doing it (what Payne used to do), believe me. They're there, every day with these guys. They go to the lodge and check them out, do extra work," Calipari explained after Wednesday's loss at Georgia.
"Kenny was great at what he does but we have guys doing the same thing. Do I miss him? I miss him because he was like a brother, but we have guys here doing that. If you think anybody could change guys' games or their abilities, I'm not sure there's one guy that could do that."
Maybe not but Anthony Davis, Karl Anthony-Towns, Julius Randle and others all seemed to really flourish under Smith. Also UK had no emotional player breakdowns — or at least during games — like it has this year.
In fairness, Payne never coached during a COVID-stressed season but this year's results sure seem to indicate UK misses him more than Calipari wants to admit.
"We're taking time, and I'm spending extra time with these kids, but it adds up. We're at Kentucky. This isn't easy. You start losing, everybody has an answer," Calipari said.
"Not only that, they try to move guys in and do different things, now all of a sudden you screw up a couple — I am trying to do everything I can to help everyone play their best."
That was another Calipari shot at fans — and media — for wondering why Dontaie Allen did not play more considering he is the team's only real 3-point threat. Calipari started him at Georgia but he had just three points in 22 minutes.
"They have to hear what we're saying on the toughness and the mental toughness. Make those plays. I think we will. So we go on to the next (game) folks," Calipari said.