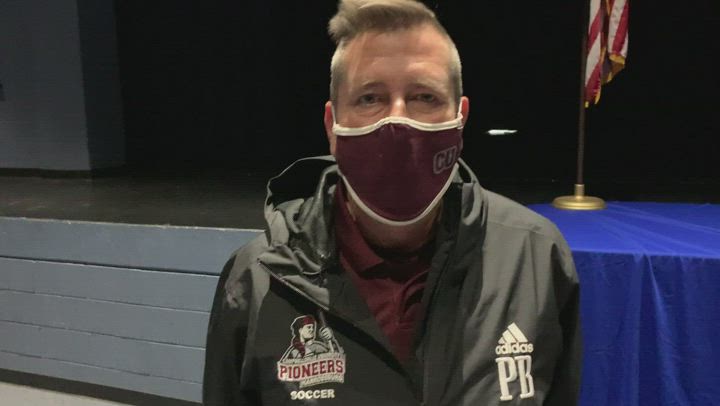 Campbellsville University Harrodsburg women's soccer head coach Paul Brooks made the trip to Princeton on Friday to sign not just one, but two Caldwell County players for his almost-brand new program.
The Pioneers played their initial season in the fall of 2020 but played only a limited schedule. The team is anticipating a full schedule in 2021.
Brooks said Caldwell seniors Kelsie Adams and Kaylee McEnaney will help build the program at CU Harrodsburg, which will have a team of only freshmen and sophomores this fall.
Your Sports Edge spoke with Brooks following Friday's signing ceremony in the Fine Arts Theatre at CCHS.