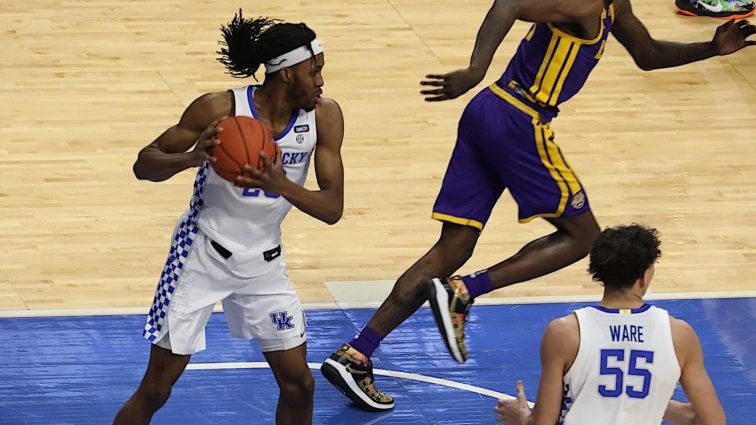 With Kentucky finally hitting some 3-point shots, not turning the ball over regularly and Brandon Boston having another solid game, it was easy to overlook what freshman Isaiah Jackson did in Saturday's 82-69 win over LSU. It was similar to what happened in the loss at Georgia on Wednesday when he went 6-for-6 from the field, had 12 points and three rebounds.
But against LSU he pulled off 15 rebounds, including four offensive boards, in just 16 minutes. He also went 2-for-5 from the field and 2-for-2 at the foul line to score six points. As usual, he blocked another shot.
"He just makes the game easier," Boston, who had 18 points and six rebounds, said. "He rebounds, clocks shots and makes it hard for the other team to score. He loves his role. He's the type of guy that we need."
Calipari didn't talk a lot about Jackson in his postgame press conference after UK broke a three-game losing streak. But it was obvious he liked what both Jackson and Olivier Sarr — who had 13 points and five rebounds in 12 minutes — did. Combined the two had 20 rebounds and 19 points in 28 minutes of play.
"How about Isaiah? He got every ball," Calipari said. "How about Olivier getting a little rough? I told him he has got to get 12 to 15 points for us to win. I don't care how you do it. Then we can score at a clip where we can hold the other team down."