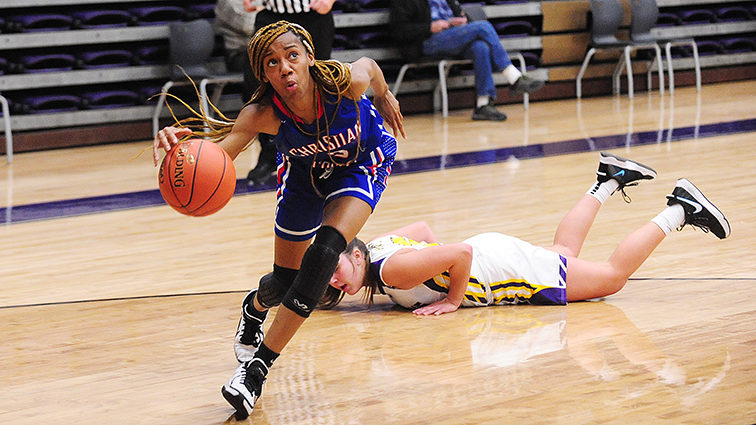 Christian County's girls pulled ahead in the third quarter and went on to claim a 55-45 victory Tuesday night at Lyon County.
The Lady Lyons held a 29-27 advantage at halftime and led by four points early in the second half. But the Lady Colonels outscored Lyon 16-9 in the third quarter to take a 43-38 advantage to the final frame.
Christian built a 48-40 lead before Lyon scratched its way back to within 48-45 with still over 2 minutes to play.
But the Lady Lyons (5-4) could get no closer.
The Lady Colonels (2-1) scored the final seven points of the night, taking their biggest lead with the final 10-point margin.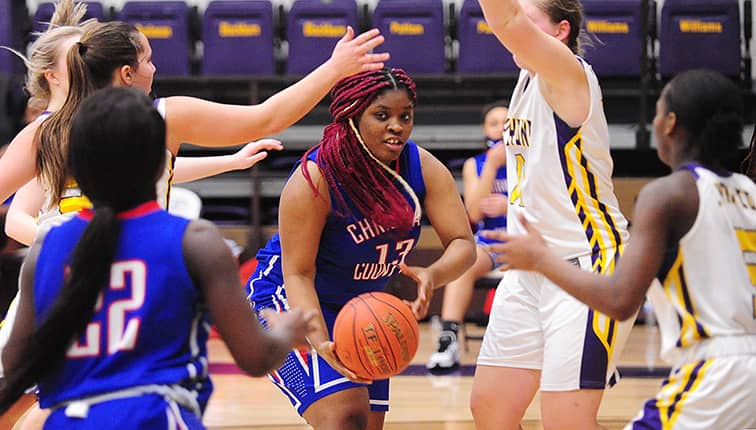 Christian had three players score in double figures in the contest. Destinee Catlett-Watkins had 12 points while Serenity Shemwell and Mikayah Killebrew each had 10. Neveah Day added eight.
Lyon got 13 points and 14 rebounds from Calista Collins. Gracen Wynn had 10 points while Ella Defew and Lilly Perry scored eight points each.
Christian played much of the second half without senior forward Trinity McGee, who left the game with a knee injury early in the third quarter.
The Lady Lyons continue to be without junior forward Rose Smith, who missed her fourth-straight contest.
The Lady Colonels play at home on Friday against Calloway County.
Lyon is also at home on Friday, hosting 5th District rival Trigg County.
Christian County   15   12   16   12 — 55
Lyon County            11   18    9     7 — 45
Christian County (2-1)—Destinee Catlett-Watkins 12, Serenity Shemwell 10, Mikayah Killebrew 10, NeVaeh Day 8, Ashanti Banks 4, Amari Brown 4, Sarah Harris 4, Trinity McGee 2, Leila Lee 1.
Lyon County (5-4)—Calista Collins 13, Gracen Wynn 10, Ella Defew 8, Lilly Perry 8, Hadlie Butler 4, Kenttavia Matthews 2.