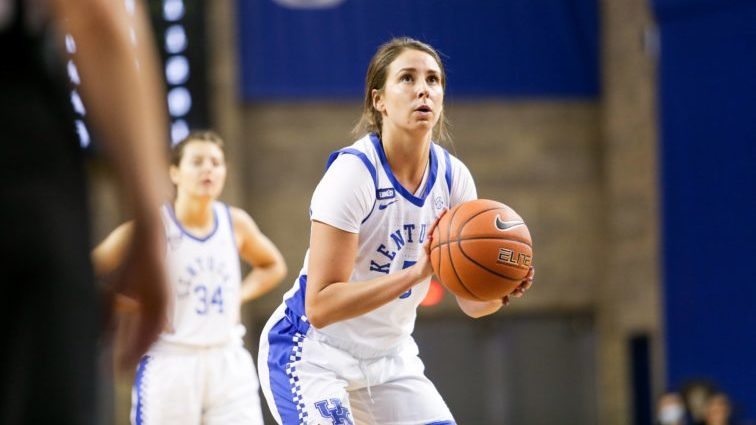 What kind of role lies ahead for junior Blair Green now that she has not started the last two games? Green started the first 18 games but coach Krya Elzy started Jazmine Massengill at point guard the last two games and moved former point guard Chasity Patterson to two guards.
Green played a season-low 14 minutes against Tennessee on Feb. 11 and then got just eight minutes in Monday's win over Florida. .She went 1-for-3 from the field in both games and had just five points.
For the season, she's averaging 7.1 points and 23 minutes per game. She's been in double figures five times and had a career-high 22 points against Vanderbilt. She's also a 35 percent shooter from 3-point range.
"Blair and I met and the thing about this team is that we have had the most talent that we have had at Kentucky in a long time. And we have talked about it, everybody can't start," Elzy said Friday.
"Everybody can't go to the press conference. Everybody cannot make the headlines. We have to buy into our roles in order to achieve team success. That is what I love about Blair. I talked to the team, as far as earning a spot – she has done that. As far as being coachable and playing hard, I would take 1,000 of her."
That's why Elzy said taking her out of the starting lineup was one of the "toughest decisions" she's ever had to make.
"I need Blair. Even if she is coming off the bench, I need her to score. She is going to play minutes and she makes us better," Elzy said. "When we have been the most efficient and effective offensively, it has been because Blair was scoring.
"We need her. Her role has not changed in that aspect. We need her to come in and make plays, she is just doing that off the bench right now."
Kentucky plays at South Carolina today.