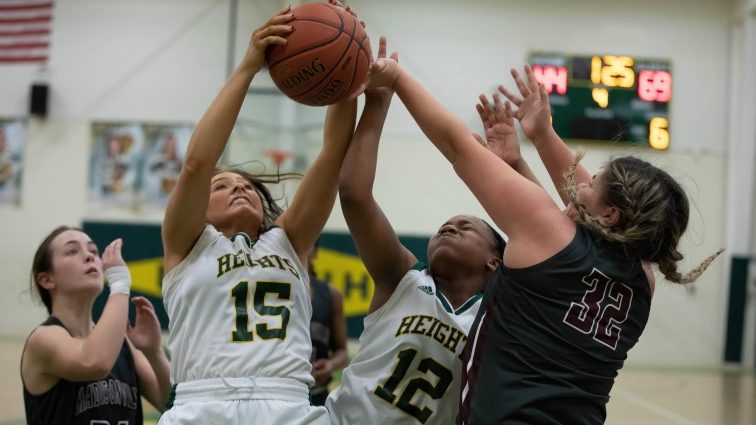 Playing with most of its team for one of the few times this season, Madisonville scored a season-high in points Monday as they raced past University Heights Academy 74-45.
The Lady Maroons jumped out to a 23-6 lead after one quarter. Emilee Hallum scored 11 points in the second quarter, and Kaytee Parish added seven more as Madisonville opened up a 52-20 lead by halftime.
All 12 Lady Maroons reached the scoring column.  Parish led the way with 13 points, with Hallum's second quarter outburst accounting for all 11 of her points.  Kara Franklin also scored 10 points.
Breanna Daniel hit five 3-pointer for UHA and finished with a game-high 16 points. Amaryia Bass added 11 points.
Madisonville, who has been in and out of COVID-19 protocol for most of the season, returns to Christian County Tuesday to play at Hopkinsville High.
UHA will host Daviess County Thursday.
Madisonville              23        29        12        10–     74
University Heights    6          14        11        14–     45
Madisonville [2-6] – Parish 13, Hallum 11, Franklin 10, Whitsell 8, Johnson 8, Lovan 5, Carmen 5, Prow 4, Barber 3, McGowan 3, Young 2, Baumgardner 2
University Heights [1-9] – Daniel 16, Bass 11, Davis 7, Smith 7, Northington 4