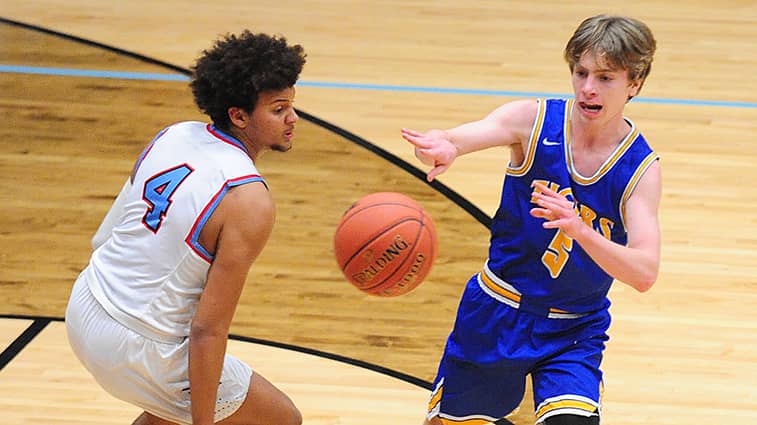 Tripp Branch hit five 3-pointers and scored a game-high 27 points, but shorthanded Caldwell County came up a little bit short in a 68-60 loss at Union County Monday night.
The Tigers, playing without leading scorer Jabrion Spikes who has a hip injury, stayed within striking distance most of the night, but could just never get over the hump.
Union (11-6) opened the game with a 9-0 run on Senior Night. But Caldwell battled back to tie things at 12-12.
The Braves, though, finished the opening quarter with another 9-0 run to go up 21-12 after one stanza.
Union led 38-31 at halftime and went up by as much as 12 early in the second half.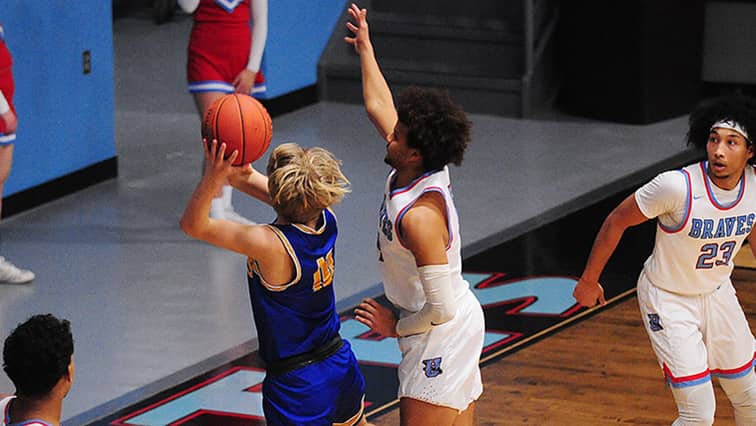 Caldwell (3-12) got as close as 50-48 late in the third period, but Union scored the next eight points to take a 58-50 lead to the fourth quarter.
But the Tigers could never make a serious run late as the Braves held on for the eight-point triumph.
Kaleb Kanipe had 21 points and 11 rebounds to lead Union. Izaiah Manual added 13 points and Eli Mackey had 11.
Tate VanHooser finished with 10 points for Caldwell. Carter Whittington added nine.
The Tigers will visit 7th District foe Dawson Springs on Tuesday.
Caldwell County   12   19   19   10 — 60
Union County        21   17   20   10 — 68
Caldwell County (3-12)—Tripp Branch 27, Tate VanHooser 10, Carter Whittington 9, Zavy Bumphus 7, Collin Whittington 6, Demaurius Thompson 1.
Union County (11-6)—Kaleb Kanipe 21, Izaiah Manuel 13, Eli Mackey 11, Iverson King 7, Ethan Corbett 6, Kristopher Hughes 4, Gabe Mayes 3, Blaine Heine 3.