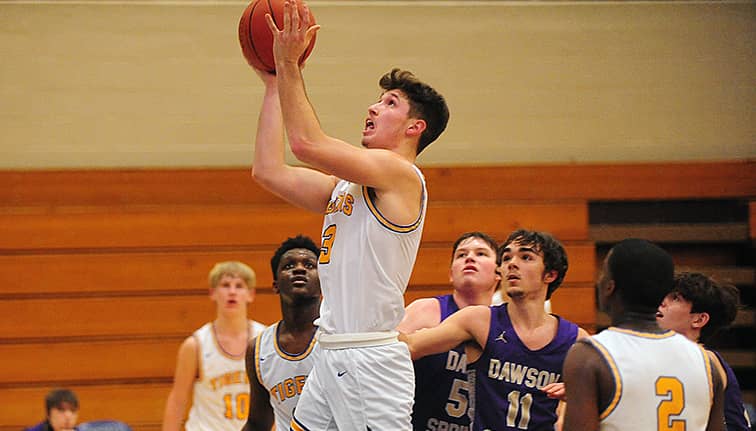 Caldwell County beat Dawson Springs for the second time in five times — but the Tigers were able to breathe a little easier in the rematch.
Caldwell needed 47 points from Tripp Branch to claim a 72-67 decision at Dawson Springs on Tuesday.
Branch had another big game on Saturday when the schools hooked up again in Princeton. The Tigers senior scored 30 points and topped 1,000 for his career while Caldwell built a 33-point second-half lead on the way to a 72-50 triumph.
Branch has been on a tear offensively of late. In his last five outings, he has produced 25, 27, 47, 25 and 30 points.
Branch entered Saturday's Homecoming tilt needing 20 points to become the 19th member of the Tigers' 1,000-Points Club.
He had 16 of those by halftime as Caldwell took a 36-24 lead to the break.
A pair of 3-pointers early in the second half pushed him over the milestone. A 3 from the right corner with 6:54 left in the third quarter gave Branch 1,002 career points.
The game was stopped at the next dead ball as Branch's teammates congratulated him and he was presented the game ball and a banner for his 1,000th point.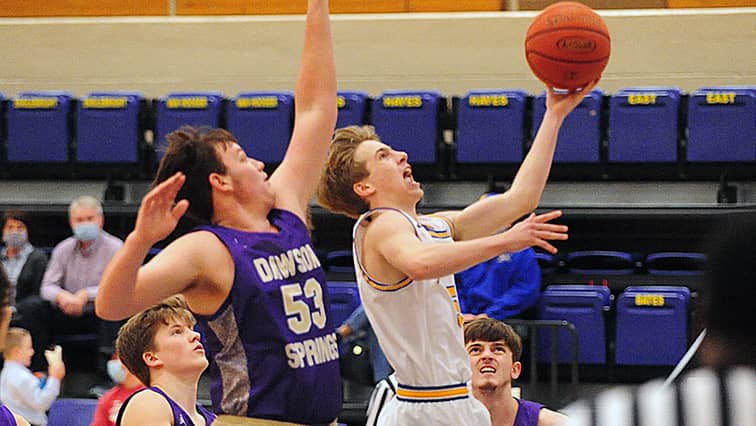 Meanwhile, Caldwell opened up the game after the break. The Tigers outscored Dawson 27-7 in the third period to extend the margin to 63-31.
Branch came out of the game in the third quarter and did not return as the Tigers went up by as much as 33 points before settling for the 22-point triumph.
Collin Whittington added 10 points and seven rebounds for the Tigers, who are now 5-13 overall and 2-2 in 7th District play.
Dawson (0-10, 0-4) got 21 points from Landon Pace and 17 from Logan McKnight.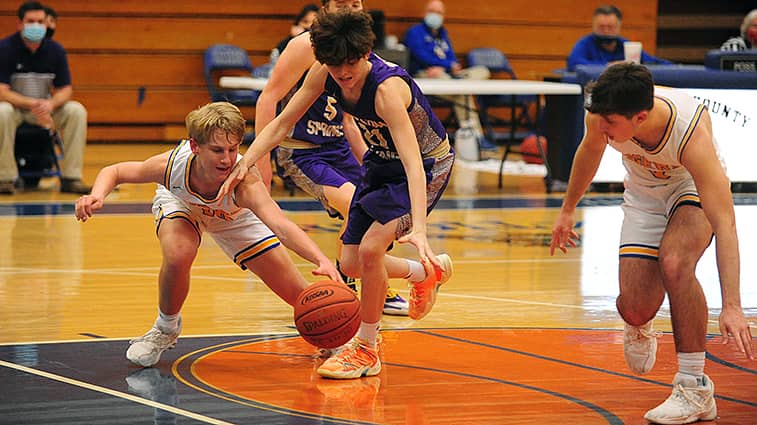 Caldwell plays at home again on Monday against Christian Fellowship School (16-5).
Dawson, which played Saturday's game without head coach Jim Hicks, will go for its first win on Monday when it hosts Livingston Central (2-15).
Dawson Springs   14   10    7   19 — 50
Caldwell County   19   17   27   9 — 72
Dawson Springs (0-10, 0-4)—Landon Pace 21, Logan McKnight 17, Rett Nieters 6, Stevie Bullock 4, Gage Smiley 2.
Caldwell County (5-13, 2-2)—Tripp Branch 30, Collin Whittington 10, Zavy Bumphus 8, Carter Whittington 6, Tate VanHooser 5, Isaiah Joyner 4, Demaurius Thompson 4, Jack Englebright 3, Dewey Riley 2.