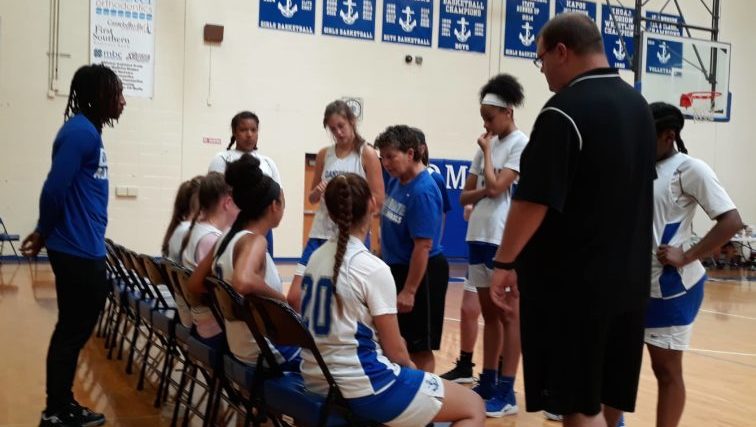 Students could take a do-over year if local districts agree with the option but KHSAA restrictions will not be waived
State senator Max Wise of Campbellsville still remembers March of 2020 when high school basketball season ended due to the pandemic and most thought it would not be that long before things returned to normal. He has four children ranging in age from fourth grade to a high school senior. He's faced the same questions from his children about academics, sports, and life that most every parent has the last 12 months.
That prompted him to put together Senate Bill 128 that would provide any K-12 student enrolled in a Kentucky public school the opportunity to request participation in a temporary program for the 2021-2022 school year to retake or supplement the courses or grades the student has already taken.
"I think of SB 128 as a bill of opportunity, a do-over or mulligan for kids who think they need a supplemental year of education," Wise, chairman of the state education committee, said. "This is not a blame your teacher bill. I look at it as a father and legislator who wants to do what he can to help students."
Many labeled this an "athletics" bill initially because it could give athletes another year of eligibility to compete. However, Wise was "firm" in his stance that the current age requirement by the Kentucky High School Athletic Association would not change and was transparent with the KHSAA and Kentucky Department of Education about his intentions.
"If a student turns 19 by August 1, he or she is ineligible," Wise, the son of Hall of Fame coach Donna Wise said. "I was not willing to move the age restrictions already in place. Transfers will not be tinkered with by this bill and will still have to be approved by the KHSAA.
"My son is a freshman and will not be able to take advantage and remain eligible (his senior year). My wife played basketball and was a (Kentucky) all-star. I played myself. I have a love for student-athletes and love sports. But I did not want 19 or 20-year-olds playing linebacker or point guard against kids 14 or 15 years old."
Wise knew there were questions — and a lot of misinformation — about the bill initially. He knows high school teams played "COVID roulette" and how difficult it was for athletes and teams.
"Some families have thanked me for the bill and for sports there is a potential opportunity for some looking for a better chance to get a college scholarship on the Division II or NAIA level," Wise said. "But academics where I have got the most praise. Some parents say their kids need a redo, need to boost their GPA for even vocational or career tech schools. Maybe schools will have to come up with some unique internships or expand dual course credits.'
Wise things more students in kindergarten through eighth grade will take advantage of the do-over more than high school students.
"If I am a senior, this bill is probably not for me," Wise admitted. "My daughter is a senior volleyball player and cheerleader. She said she's not going back (to high school). She really likes the bill and her friends are supportive but they already have one step out of the door. Maybe three to five percent of high school students will take advantage of this.
"This is an academic first bill no matter what anyone thinks. We left local control with the districts to decide what is best for the students in their district. But I want them to have that opportunity to let kids be able to redo this year if they want."