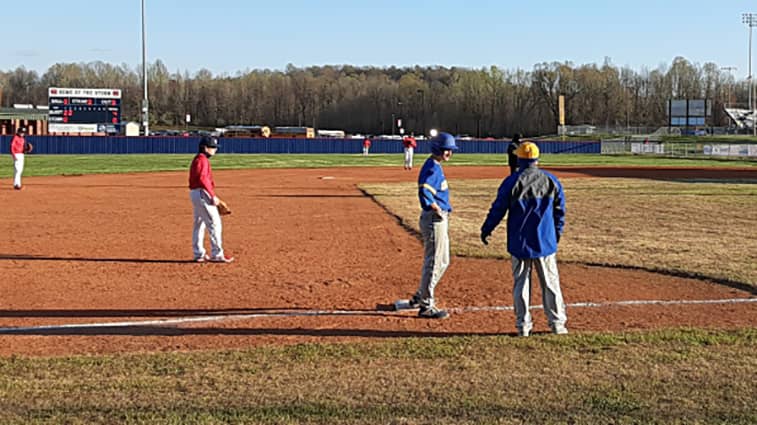 Sophomore Ben Goodaker tossed a one-hitter and the Caldwell County Tigers rolled to an 18-0 win at Hopkins County Central in 7th District baseball action on Thursday.
The Tigers needed just five base hits to score 18 times — taking advantage of 15 walks to give Jimmy Dyer his first win as Caldwell head coach in 19 years. Dyer was previously the Tiger skipper from 2000-02. Bradley Stallins had coached Caldwell the past 18 years.
Logan Smiley was the only Tiger with multiple hits, going 2-for-4 and driving in three runs.
Caldwell scored in all four innings, putting the game away with a nine-run rally in the top of the fourth.
Meanwhile, Goodaker struck out six and walked one on the mound for the Tigers while surrendering only a first-inning single.
Tate VanHooser, Jamus Carneyhan and Collin Whittington each had singles for Caldwell.
The Tigers grabbed a quick 2-0 lead in the top of the first inning, then seized control with six runs in the second to go up 8-0.
Caldwell plays at Lyon County on Friday.