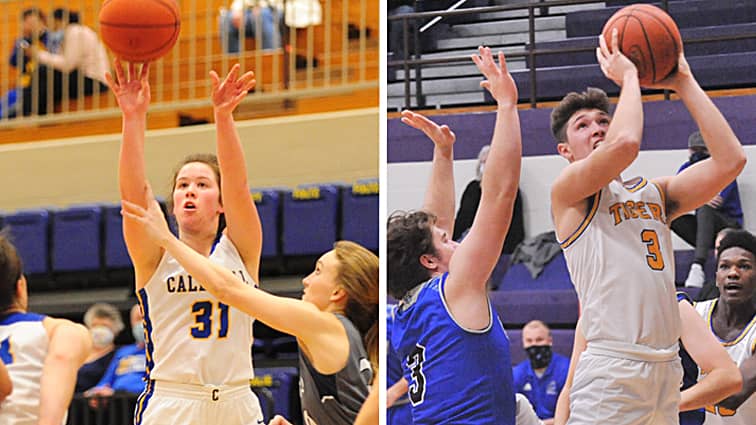 A pair of Caldwell County High School seniors finished their basketball careers among the top scorers in school history.
Jacey Jaggers ended up fifth on the Lady Tigers' all-time scoring list.
With 304 points this season, Jaggers moved from 16th all-time up to No. 5 with 1,451 career points.
Jaggers averaged 16.0 points a game this season to lead the Lady Tigers.
Meanwhile, Tripp Branch scored 411 points this season for the Tigers, for 18.7 points a game.
Starting the year 43rd on the Tigers' all-time scoring list, Branch rose to 18th all-time with 1,073 career points.