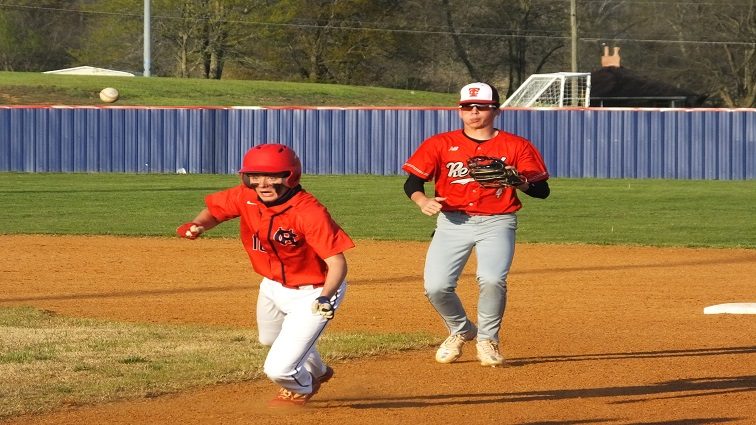 The Todd County Central Rebels only needed 4 hits to cruise to a 13-0 victory over hosts Hopkins County Central on Tuesday, the second mercy-rule win over the Storm this season.
Jase Hampton allowed a single hit over 5 innings to pick up the win for the Rebels, striking out 6 and issuing 3 walks.
The Rebels jumped out to a 3-0 lead in the top of the 1st, taking advantage of a walk and two Storm errors.  Leading 6-0 in the top of the 4th, Ethan Bicksler and Tanner Farmer delivered back-to-back RBI singles to stretch the Todd Central advantage to 9-0.
Loren McKinney took over on the mound for Storm starter Tanner Edwards in the 5th, hitting 3 of the first 5 batters he faced.  Preston Rager singled in a run and the next three Rebel batters walked to bring in 3 runs for the final margin.
Farmer had half of the Rebels' 4 hits, while also driving in a pair.  Rager had a hit and 2 RBI and Bicksler hit safely once and drove in 4.
Edwards took the loss on the mound for the Storm, working four innings and giving up 9 runs, 4 earned, with 6 walks and 3 strikeouts.  McKinney allowed 4 earned runs with 3 walks and a strikeout in an inning on the mound.