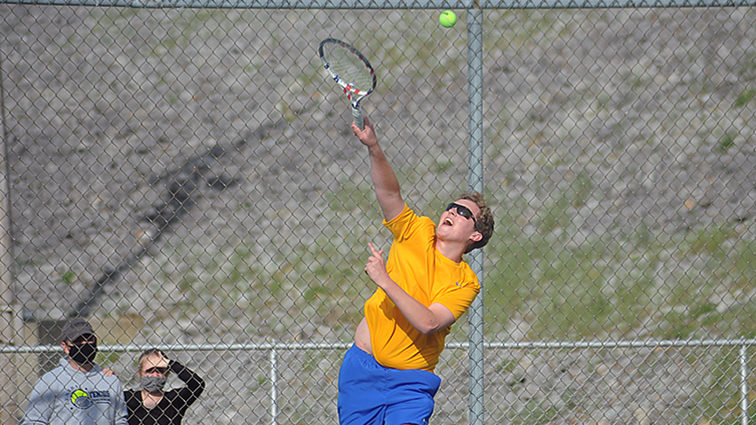 Caldwell County's guys swept three matches against Hopkins County Central in tennis action on Friday at the CCHS courts in Princeton.
In singles, Jordan Hammett defeated Colton Browning 6-2, 6-2 while Ryan Hammett beat Easton Crow 8-0.
In the lone doubles match, the Hammetts knocked off Browning and Crow 6-2, 6-1.
Caldwell hosts Henderson County for tennis action on Monday.